Executive & Custom Programs
Are you looking for a more customized approach?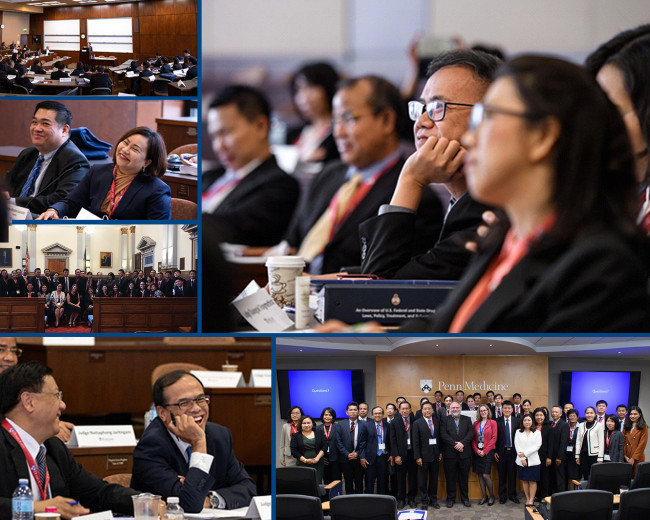 We partner with companies and groups of all backgrounds to design tailored programs that support your organization's objectives.
How it Works
We work with you to identify your organization's needs, objectives, and goals. We then design your tailored program, which includes hand-selecting a Program Director whose subject of expertise aligns with your organization's goals. The Program Director helps identify faculty experts and experts in the field as additional faculty for your program. As we build your program and design your curriculum, we continually work with you to ensure that the schedule, content, field trips, and/or networking events are relevant and in-line with your desired learning experience. Before you program begins, we communicate with your group on the logistics of arrival, accommodations, local tips, schedule, and assignments. Throughout the program, we support participants, are responsive to your needs, and are actively involved through every step of the program in order to ensure an excellent experience for everyone.
Faculty Expertise
Our world-renowned faculty hold expertise in a wide array of areas. Our programs utilize our Penn Law faculty as well as faculty from across the university, attorneys from top law firms, members of the judiciary, government, and business leaders to ensure that you are learning your subject-matter from the best in the field.
Below are a few examples of institutions where previous participants have heard/learned from (via in-classroom discussion and day-trip learning opportunities):
The New York Stock Exchange (NYSE)
Pennsylvania Department of Corrections & State Correctional Institution – Phoenix
Drug Enforcement Administration (DEA)
The United Nations (UN)
Penn Presbyterian Hospital
Office of the District Attorney of Philadelphia
United States Probation Office
United States Court of Appeals for the Third Circuit
United States Attorney's Office for the Eastern District of Pennsylvania
Philadelphia County Court System
Philadelphia Police Department
The Penn Law Method
We know your time is valuable. As a result, we work with you to design customized and relevant programs to rapidly engage, develop, and train participants with highly applicable content that can be directly utilized in the workplace to enhance performance and create lasting impact.
Are you ready to learn more? Please contact Cheryl Hardy, Director Legal Education Programs, chardy1@law.upenn.edu with questions or inquiries.