2021 Global Institute for Human Rights
Building Back Better -
Based on a Human Rights Agenda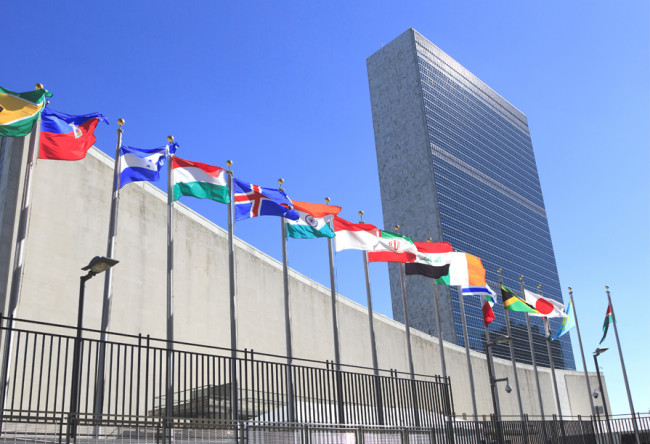 Live Virtual Certificate Program
June 1-11, 2021 | Weekdays, 10:00am to 1:00pm (EDT)
The special 2021 Global Institute for Human Rights will focus on a global recovery addressing the systemic and structural inequities and "Building Back Better" on a human rights-based agenda after a global pandemic. While COVID-19 has reversed prior gains made in substantive equality, black swan events often provide an opportunity for structural change. Bringing together leaders from multilaterals and other key stakeholders, this one- of- a kind institute, provides a tool- box of human rights strategies and inspires a new generation of human rights leaders to rise to the challenge of a global reset.

The GIHR is committed to the values of pluralist and inclusive democracy, discourse, and debate.

- Professor Rangita de Silva de Alwis, Academic Director of the Global Institute for Human Rights  
Program Overview
This nine-day interactive program is an immersive, course of study aimed at undergraduate and graduate students passionate about a career in human rights advocacy, or just looking to enhance their awareness on such topics as women's rights and the basic rights of migrants and refugees. The Institute is unique compared to traditional academic studies of human rights, as the focus of this program is on bringing working human rights advocates from around the world to the table to share their experiences and career paths with the next generation of human rights advocates. The Institute locates human rights as foundational to leadership. The bedrock principles of the human rights agenda is the bulwark of global citizenship.
Who Should Apply
The Global Institute is tailored to undergraduate and graduate students interested in careers in human rights, public policy, political office, and global justice. It is also welcomes applications from young professionals in education, public policy, government, business, and the non-profit sector with an interest in, but limited background with issues involving human rights. All students who complete the program will receive a Certificate of Completion from the University of Pennsylvania Carey Law School.
Why You Should Attend
Unique Chance to Learn from Experienced Practitioners in the Field
The Institute brings experienced human rights advocates and practitioners from around the world to share their experiences and career paths with students.
Theory blended with the Examination of Developing Trends in Human Rights
This program is designed to increase your understanding of human rights theory through a blend of interactive lectures that explore the most current and pressing human rights issues.
Discover How Human Rights Intersects with Other Careers
The sessions help to uncover the ways that human rights advocacy can intersect with your career aspirations, whether in law, policy, business, or other fields.
Opportunity to Network with Peers & Fellow Advocates
Learn from the shared experiences of fellow students from around the globe and expand your network of human rights advocates leading change both near and far.
A Gateway towards Becoming an Effective Leader & Advocate for Human Rights
The Institute is designed to transform students into becoming the next generation of human rights scholars, practitioners, and leaders. Past students of the Institute have gone on to lead impactful advocacy work in different parts of the world, including Latin America and the Middle East, as well have gone on to attend law school, including the University of Pennsylvania Carey Law School.
Virtual Format and Instruction
The 2021 Global Institute for Human Rights will take place on Penn Law's Zoom platform. During the Institute's weekday dates, there will be two-to-three interactive sessions and group discussions each day, between 10:00am and 1:00pm (ET). Participants are expected to attend all live sessions.
Program Details
Dates
June 1 - 11, 2021
This program will meet weekdays, 10:00am to 1:00pm EDT.
Location
100% Online
Program Fee
$1,400
Program fee includes access to all sessions, suggested readings, and course materials.
Application Deadlines
Early Application Deadline: March 26, 2021
Participants who apply by this date, and are accepted, will receive a savings of $250 off program fee.
Regular Application Deadline: May 21, 2021
Application Process
Admission into this program is based upon the background and materials submitted via the formal, online application process. The application fee for the program is $50.


Admission will be granted on a rolling basis, but we encourage everyone interested to apply as early as possible as there are a limited number of spots available in the program.
Scholarship Opportunity & Financial Aid
The Institute is offering two full-tuition scholarships to eligible students, as well as a limited amount of financial aid to qualified applicants.

For more information on applying for financial aid, please visit the Application Instructions page.
Contact Us
Questions about the Institute, application process, and admissions can be directed to GIHR@law.upenn.edu.