Criminal Law
We offer an outstanding program in criminal law, providing a solid foundation for a career in criminal law practice, policy development, or in academia. Penn Law is home to some of the country's leading criminal law scholars, who bring both deep expertise and multi-disciplinary perspectives to the study of criminal law.
Students can enroll in a broad range of courses in criminal law, from the foundational first-year course, to upper level courses in criminal procedure, to specialized seminars in penal code reform, white-collar crime, federal criminal law, the death penalty and more.
Spotlight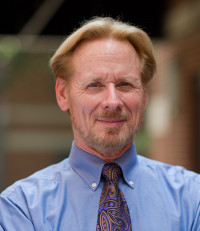 New Book: Intuitions of Justice and the Utility of Desert
In Intuitions of Justice and the Utility of Desert, Professor Paul H. Robinson demonstrates that criminal law rules that deviate from public conceptions of justice and desert can seriously undermine the American criminal justice system's integrity and credibility by failing to recognize or meet the needs of the communities it serves. He warns that compromising the American criminal justice system to satisfy other interests can uncover the hidden costs incurred when a community's notions about justice are not reflected in its criminal laws.
Sample Penn Law Courses 
Computer Crime Law

Criminal Defense Clinic

Juvenile Justice Seminar

Mental Health Law

White Collar Crime and Capital Markets
More Courses at Penn
Take up to four classes throughout the University as part of your JD. Courses recently taken by Penn Law students include:
Evidence-Based Sentencing (Department of Criminology)
Clinics & Externships
Joint & Dual Degrees
Institutes & Centers
Student Groups
Toll Public Interest Center
Serve at one or more of the Toll Public Interest Center's 30-plus criminal law-related placements; and join other students on projects to advance the cause of criminal justice.