Environmental Law
Environmental law and policy inherently cuts across disciplinary fields, raising legal issues ranging from administrative to property law, and traversing disciplines as varied as economics and the natural sciences. As the nation's leader in cross-disciplinary legal education, Penn Law offers the ideal preparation for a successful career in environmental law.
At Penn Law, students learn from Law School and University faculty who produce leading research as well as from courses with top practitioners, externships with governmental and nongovernmental organizations, and numerous other experiential learning opportunities.
Faculty Research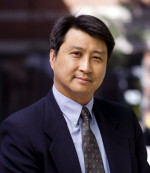 New study: Endogenous Decentralization in Federal Environmental Policies
Under most federal environmental laws and some health and safety laws, states may apply for "primacy," that is, authority to implement and enforce federal law, through a process known as "authorization." Some observers fear that states use authorization to adopt more lax policies in a regulatory "race to the bottom." Howard Chang presents a model of interaction between the federal and state governments in a scheme of decentralization.
Sample Penn Law Courses
Animal Law and Ethics
Energy Law & Climate Change
Environmental Law
Environmental Lawyering
International Environment Law
Policy Analysis
More Courses at Penn
Take up to four classes throughout the University as part of your JD. Courses recently taken by Penn Law students include:
Risk Analysis and Environmental Management (Business Policy, Wharton)
Environmental Management: Law & Policy (Legal Studies & Business Ethics, Wharton)
Global Water Issues (Environmental Studies)
Modeling Geographical Space (Environmental Studies)
Business and the Natural Environment (Environmental Studies)
Clinics & Externships
Joint Degree & Certificates
Sample Student Groups