Philosophy & Law
Philosophical questions often underlie the most difficult and pressing doctrinal and other debates in the law. Achieving a better understanding of these foundational questions, and the answers that scholars have developed over the years, helps to illuminate legal practice and academic exchange in many different fields of law.
In addition, acquiring a better grasp of the analytical structure of legal argumentation will prove to be a great asset to any legal career. It is an essential skill for attaining excellence in all types of legal writing and argument, from the most practical to the most theoretical.
Faculty Research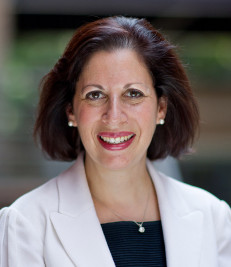 Finkelstein & colleagues discuss the legal and ethical limits of technological warfare
This roundtable discussion with Claire Finkelstein crystalized the issues discussed throughout the Utah Law Review symposium. The collective experience and diversity of viewpoints of the panelists produced an unparalleled discussion of the complex and poignant issues involved in drone warfare. The discussion conveyed the inherently challenging legal and moral questions associated with drone warfare.
More on Philosophy Faculty and Research
Sample Penn Law Courses
Law and Philosophy Law Courses
More Courses at Penn
Take up to four classes within the University as part of your JD.  Courses recently taken by Penn Law students include:
Formal Logic (Department of Philosophy, Arts & Sciences)

Formal Logic II (Department of Philosophy, Arts & Sciences)

Contemporary Ethics (Department of Philosophy, Arts & Sciences)

Topics in Bioethics (Department of Philosophy, Arts & Sciences)

Topics in Philosophy of Law (Department of Philosophy, Arts & Sciences)
Joint and Dual Degrees
Institutes and Centers