Tax Law & Policy
Along with our academic program, the University of Pennsylvania Carey Law School and Philadelphia are ideal locations for the study of tax law and policy  — at the epicenter of where tax law & policy is created (Washington, D.C.), often adjudicated (Delaware Court of the Chancery), and practiced (Wall Street). 
Faculty Research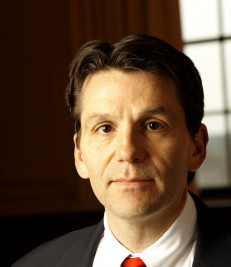 Who owns Apple? New research from Penn Law argues no one really knows
There is no way to tell whether America's largest multinational companies – the Googles, Apples and Ciscos of the world – are in fact American-owned, a surprising gap in financial reporting  that has important implications for U.S. international tax policy, according to new research by a University of Pennsylvania Carey Law School professor.
The research by Chris William Sanchirico suggests that the extent of foreign ownership of U.S. multinationals is unknown even to the companies themselves, due to the way many shares of stock are purchased and registered.
Sample Law School Courses
More Courses at Penn
Take up to four classes throughout the University as part of your JD.  Courses recently taken by Law School students include:
Taxes & Business Strategy (Accounting, Wharton)
Problems in Financial Reporting (Accounting, Wharton)

Financing Government (Business Economics & Public Policy, Wharton)

Certificates, Joint & Dual Degrees
Institutes & Centers