LLM Program
Penn Carey Law's LLM program is over a century old and recognized among the best, attracting top students from around the world.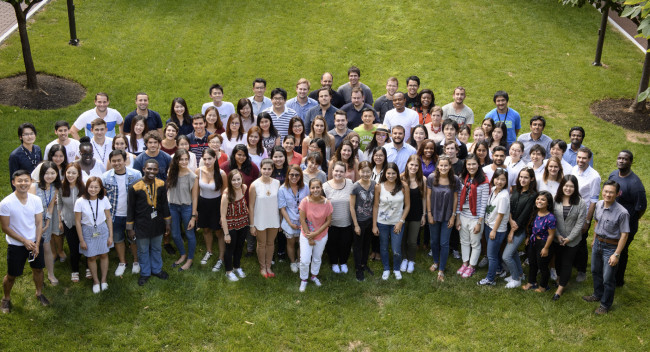 The program is a one-year, full-time course of study in advanced legal topics designed primarily for lawyers trained outside the United States. Students select courses from an extensive curriculum of specialized courses and seminars. Penn Carey Law grants a generalized LLM that allows each student to design their own curriculum, enabling them to focus on subjects that best suit their needs. LLM students take courses alongside our upper level JD students and are with us for ten months including the five week Pre-Term Program. View curricular requirements.
Penn Carey Law LLM students are also eligible to enroll in the Wharton Business and Law Certificate, a custom designed program for our students taught by Wharton faculty and industry experts selected for their teaching skills, subject expertise, and ability to offer applied concepts and examples to participants. All LLM students may participate in this program which runs concurrently with the LLM program.
In addition to our outstanding course offerings, our LLM students have the opportunity to gain real world US legal experience. As an integral part of the program, the LLM Public Service Program provides students with important opportunities to develop their professional skills while learning more about the communities that exist beyond the walls of Penn Carey Law as well as supporting students seeking to satisfy the New York Bar pro bono requirement. LLM students have also participated in clinical programs focusing on Entrepreneurship, Intellectual Property and Technology, International Human Rights and Immigration, and Mediation.
At Penn Carey Law, LLMs also have the opportunity to get involved with JDs in student groups ranging from Law School Light Opera Company to Penn Soccer Club, and including participation in Journal of International Law, Journal of Asian Law, and Journal of Constitutional Law.
Penn Carey Law has staff dedicated to supporting LLMs, including a Career Counselor who provides LLM specific programming and materials as well as ample availability to meet individually with LLM students.