Penn Law Journal Digital Edition
The latest issue of the Penn Law Journal is available from the Apple App Store now!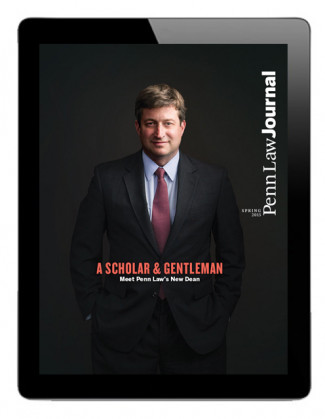 Download the Penn Law Journal Digital Edition for iPad to your Newsstand now in the App Store!
In this issue:
Meet the Dean: The redesigned Penn Law Journal makes its debut with the formal introduction of the new Dean, Ted Ruger. Ted is a longtime presence on the faculty, an estimable scholar and a highly regarded teacher.
A step forward: Students in our Detkin Clinic got front-line experience in the legal complexities associated with preparing a new invention for market.
Education reform: Education reform is not for the faint of heart, but that didn't deter three alumni from taking on the fight.