Bold Ambitions Campaign Raises $180 Million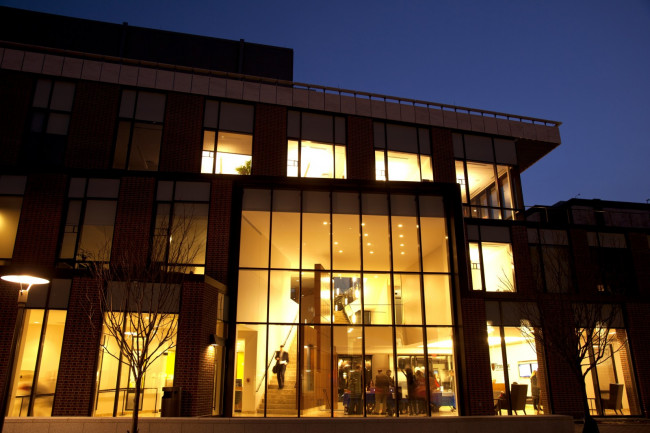 Our $175 million Bold Ambition was surpassed!  In a time of significant change for legal academies and the profession, the University of Pennsylvania Law School completed a record-breaking capital campaign, raising over $200 million.
"Bold Ambitions: The Campaign for Penn Law" has had a tremendous impact on the Law School's physical and intellectual environment.  "The campaign has ushered in an era of momentous change at Penn Law driven by the need to innovate in an increasingly complex legal environment and to best train the next generation of lawyers," said Michael A. Fitts, Dean of the Law School.  "With these resources, the Law School is able to provide the finest cross-disciplinary, global legal education available anywhere in the country, now and for years to come."
The impetus for the campaign, which was publicly announced in 2006, dates back to the beginning of Fitts' tenure as Dean in 2000 and his vision for a revamped legal education.  Fitts believed that new generations of lawyers would require not only classical training in legal reasoning but skill in substantive emerging areas of the 21st century.  In order to make this drastic change, the Law School needed to add to its roster of faculty members, focusing on developing areas such as intellectual property and health law.  Over 25 renowned scholars and promising young intellectuals were hired by Penn Law, including appointments in corporate law and finance, intellectual property, international law, and science and technology.  More than 60 percent of the faculty now hold advanced degrees in addition to the J.D., and nearly half hold joint appointments within the University.
Such additions allowed Penn Law to achieve the core of Dean Fitts' vision - enhancing its cross-disciplinary strength.  In partnership with graduate and professional schools across the University, Penn Law now offers 35 joint degrees and certificates, including a three-year JD/MBA degree initiated with the Wharton School in 2008.  The percentage of students graduating with joint degrees has doubled, and nearly 40 percent of the J.D. class graduate with certificates.  Similarly, the Bold Ambitions campaign has underwritten the creation of new interdisciplinary courses and clinical programs within the law curriculum, as well as the establishment of new academic institutes.
On behalf of Dean Fitts and everyone at Penn Law, thank you to our friends, alumni, and donors who made our Bold Ambitions campaign an incredible success.  Their generosity has made it possible for Penn Law to offer a distinctive vision of a 21st century legal education.
The Priorities of the Bold Ambitions Campaign
| | |
| --- | --- |
| Priority: | From Campaign Start to Campaign End: |
| Campaign Goal | Raised  over $200,000,000, surpassing the $175,000,000 goal |
| Standing Faculty | Increased from 34 to 47 |
| Endowed Professorships | Added 17 named professorships |
| Endowed Scholarship Funds | Added 71 named scholarship funds - including the Levy Scholars program for exceptional students pursuing cross-disciplinary legal training |
| Increasing Access | More than doubled the student financial assistance fund from $3.2 million to $6.6 million |
| Students Pursuing Joint Degrees | Joint degree graduates doubled from 5% to 11% |
| Students Pursuing Certificate Programs | Nearly tripled certificate graduates from 12% to 40% |
| Public Service Ethos | Increased funding for public interest and government positions - including guaranteed summer funding for public interest work, expansion of the Toll Public Interest Scholars, Public Interest Fellows, and the Toll Repayment Assistance Programs |