The Kilgore Society: Penn Law's Alumnae Network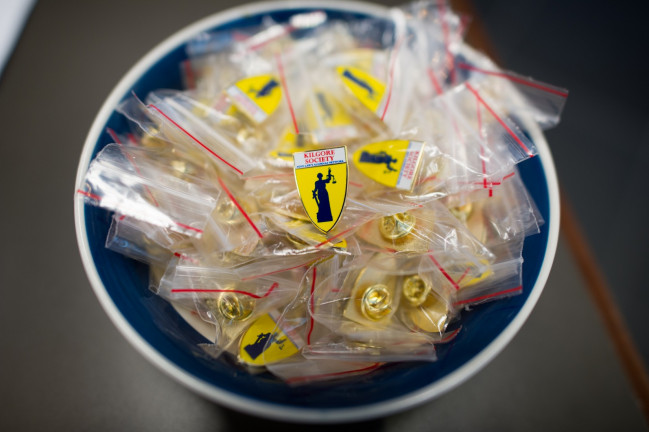 Named in honor of trailblazing alumna Carrie Burnham Kilgore,
Penn Law Class of 1883, the Kilgore Society's mission is two-fold:
Foster and maintain a community of outstanding Penn Law women, including: current lawyers at law firms, in solo practice, or in house; judges; professors; government and nonprofit employees; JDs and LLMs pursuing alternative career paths; retired practitioners, and all others.
Support and increase the number of women in law and in positions of leadership by providing opportunities for networking, professional development, mentorship, and continuing education.
Get Involved, Get Connected.
Kilgore Society Listserv
The opt-in listserv provides information submitted both externally (by alums) and internally (by the law school), including the following, among others:
Job opportunities and postings about internships and fellowships;
Recognition of judicial and faculty appointments and other notable professional promotions and achievements of Penn Law alumnae;
Notices of upcoming CLEs, symposia, and educational opportunities;
Articles about women in the news, career advice, and thought pieces relevant to the group.
Opt-in by completing our Kilgore Survey.
Kilgore Society LinkedIn Group:
Join us on LinkedIn: "The Kilgore Society (Penn Law's Alumnae Network)"
Kilgore Society Twitter: 
Follow us and share items on Twitter @PennLawKilgore
2L & 3L Mentoring Program:
In conjunction with the student-run Penn Law Women's Association (PLWA), each spring we match rising 3L women with alumna mentors, based on geographic location, industry/practice area interests, and other factors, as identified by student applicants to the program and alumna volunteers.
Events
View Kilgore Society events and get details of our past events, as well as future events we are currently planning!

For a photo gallery of Kilgore Society events, please view our Multimedia page.