Kilgore Society History
In 2013, 130 years after the graduation of Penn Law's first female law school graduate, Carrie Burnham Kilgore, we formally organized a network to help facilitate communication and networking among Penn Law's outstanding alumnae community. 
Carrie Burnham Kilgore fought tenaciously to earn her place as a law student and practicing lawyer in Philadelphia, and her talent, ambition, and passion for the profession paved the way for future generations of Penn Law women. 
As the sole woman at Penn Law during her law school years — and as the sole female either studying or practicing law in Philadelphia following her graduation — she lacked for female peers, mentors, and mentees. 
In celebration of her spirit, her accomplishments, and the fact that we are now fortunate enough to have all of the above, and thus capable of creating a vibrant and effective network of Penn Law alumnae, we name the Kilgore Society in her honor.
A bit about Carrie Burnham Kilgore, Penn Law Class of 1883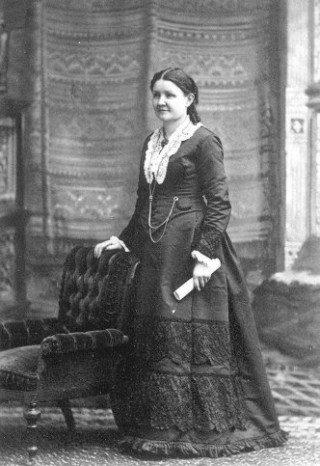 Carrie Burnham Kilgore
1874-75: She worked to give women voting rights and represented the Citizen's Suffrage Association of Philadelphia in the conventions of the National Woman Suffrage Association.
1881: First woman to gain admission to Penn Law after lobbying the administration for 10 years.
1883: First woman to graduate from Penn Law and one of the first women in the U.S. to graduate from a three-year law school program.
1886: First woman admitted to the Pennsylvania Bar after petitioning the Pennsylvania General Assembly three times. 
1886: First woman to serve in a state judiciary. She was appointed to be a master in chancery in Pennsylvania.
1888: Following the passing of her husband, raised their two daughters on her own while taking over her husband's law practice and winning the respect and confidence of the bar and the courts.
1890: Admitted to practice before the United States Supreme Court.
Beyond her myriad accomplishments, Kilgore believed in networking with, supporting, and promoting other qualified women. Read more at the Penn Archives.