Schedule
Friday, June 24th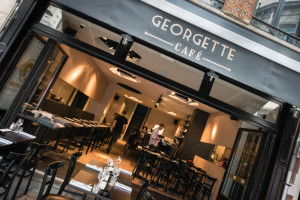 7:30pm: Welcome Dinner : Upon arrival, join your fellow PLES alumni for dinner and drinks at the historic Café Georgette located at Rue de la Fourche 37, 1000 Brussels.  It's about a 20 minute walk from the hotel area through such famous places as the Sablon, the "Mont des Arts", and the Grand Place.  Otherwise, it is only 10 minutes by taxi.
Saturday, June 25th
10am-12pm: Guided Tour of Brussels City Center and Highlights: Tour will start at The Hotel (please meet at 9:45am!).  Discover Brussels' city center and sideways walking through the old Brussels areas.  We will see famous places such as the Grand Place, the Sablon, the typical Brussels area of "Les Marolles", and find some chocolate to taste and beers to drink!  We will also see some well-known wall paintings from Belgian comic strip authors. Part of the tour will also be by bus, allowing everyone to join and see the highlights of the Brussels city center.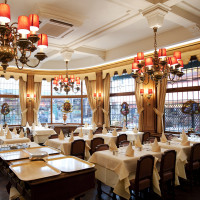 12:30pm-2pm: Lunch: We'll be having a traditional Belgian meal at Aux Armes de Bruxelles located in the heart of Old Brussels at 13 rue des Bouchers, 1000 Brussels (near the Grand Place and the Royal Galeries).  If you're joining us for the guided tour, the tour will end at the restaurant.
3pm-5pm: Academic Session at The Hotel:  Brussels is the home to the EU Parliament and Commission and is also where the controversial Transatlantic Trade and Investment Partnership (TTIP) negotiations will be taking place.  This major and one-of-a-kind trade agreement could deeply impact the commercial business relationships between the EU countries and the US in the coming years.  We have the honor of hosting two very prominent stakeholders in these negotiations for our academic panel.  They are basically in charge of the negotiations and will share their views on the subject.
Introductory Remarks: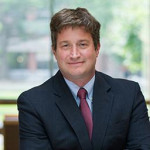 Dean Ted Ruger, Penn Law
Panelists: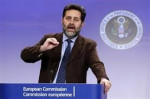 Mr. Ignacio Garcia Bercero, Chief EU Negotiator for the TTIP - Director at the DC Trade of the EU Commission (http://trade.ec.europa.eu/doclib/docs/2013/july/tradoc_151669.pdf)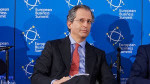 Ambassador Anthony Gardner, US Ambassador to the EU (http://useu.usmission.gov/useu_amb.html)
The panel discussions will be moderated by Pascal Hollander (LL.M. '86). A fellow alumnus, Pascal is an attorney in Brussels and regularly acts as an arbitrator in international and domestic disputes, in areas such as commercial distribution, trade practices, corporate disputes, intellectual property.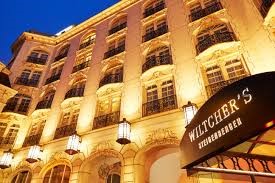 7:30pm: Gala Dinner: As per annual tradition, please join us for our Gala Dinner at the Steigenberger Wilcher's Hotel where Penn Law's Dean Ruger will provide an update on the Law School. The address is Avenue Louise 71 - 1050 Brussels, just minutes away from The Hotel.  Business attire or black tie.  Penn Law's Dean Ruger will provide an update on the Law School.
 Sunday, June 26th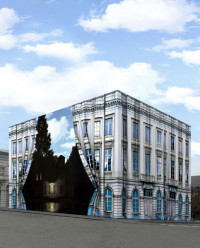 10am-12pm: Visit to the Musee Magritte: Visit the largest collection of the most famous Belgian surrealist artiest, Rene Magritte.  Housed in the five-level neo-classical Hotel Altenloh, on the Place Royale, it displays some 200 original Magritte paintings, drawings and sculptures, including The Return, Scheherazade and The Empire of Light. This multidisciplinary permanent installation is the biggest Magritte archive anywhere and most of the work is directly from the collection of the artist's widow, Georgette Magritte, and from Irene Hamoir Scutenaire, who was his primary collector.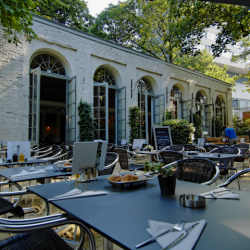 12:30pm-2pm: Farewell Lunch: We'll bid farewell to Brussels and our fellow Penn Law friends with one last shared meal at La Fabrique en ville located at Boulevard de Waterloo 44/Z (just behind The Hotel).
*Optional Extension Programme*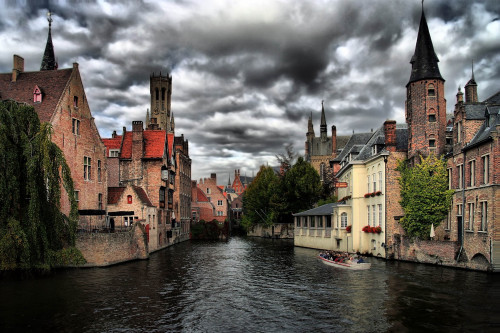 This year's optional extension trip will be a two night trip to see the sights of Bruges, Belgium. If you are interested in joining us, please contact Jan Bosmans (janfritsbosmans@hotmail.com) and Louis-Hubert Pacco (louishubertp@gmail.com). **PLEASE LET US KNOW IF YOU PLAN TO ATTEND AS SOON AS POSSIBLE AS WE NEED TO CONFIRM THE NUMBER OF HOTEL ROOMS** (June is a very busy month for tourism and we are only able to keep the hotel blocks for a limited time).
Overview of Schedule:
Sunday, June 26th
4:00pm: Depart Brussels to Bruges by buys (departure location TBD)
5:00pm:  Arrive in Bruges and get settled at Hotel du Sablon
7:30pm-10pm: Three course dinner (and drinks) at Restaurant Het Zwarte Huis
Monday, June 27th
8:00am-10:00am: Breakfast at Hotel du Sablon (included with hotel stay)
10:00am-1pm: Guided tour of Bruges.  This will include a walking tour of the city highlights, visit to local artist David Graef and his gorgeous medieval home, a visit to local master choclatier Pol Depla for a chocolate demonstration, and a guided tour of the famous canals of Bruges (by private boat)
1:00pm-7:30pm: Free time.  Grab lunch, shop, visit museums, etc. as you wish.
7:30pm-10:00pm: Three course dinner (and drinks) at the Restaurant De Pepermolen
Tuesday, June 28th
8:00am-10:00am: Breakfast at Hotel du Sablon (included with hotel stay)
10:00am-TBD: Free time.
TBD: Return to Brussels by bus.
Pricing

If you are interested in attending, please email Jan Bosmans for pricing specifics and payment details: janfritsbosmans@hotmail.com 

Below is a rough overview of pricing based on at least 15 people attending.  **Prices may change depending on the total number of people attending**:
One adult (includes single hotel room): EUR 400
Two adults (includes double hotel room): EUR 650 or EUR 325 per person
Three adults (includes triple hotel room): EUR 975 or EUR 325 per person
Four adults (includes quadruple hotel room): EUR 1270 or EUR 317,5 per person
Other:
PayPal transaction fee: EUR 15
More information
For more information on Bruges, please visit https://bezoekers.brugge.be/discover.  The Bruges tourist office is very helpful and can assist you should you wish to visit specific sights in Bruges (or its surroundings).
Bruges' museums are excellent and have several renowned works of old Flemish Masters on display. For more information on Bruges' museums: https://bezoekers.brugge.be/musea-brugge-4.
Should you wish to continue your journey after the trip to Bruges and discover more of our country, please don't hesitate to contact us for suggestions.  Otherwise, the following websites may also be a good starting point:
-        Brussels' tourism website: www.visitbrussels.be
-        Flanders' tourism website: www.visitflanders.be 
-        Wallonia's tourism website: www.wallonia.be
Some of you may be interested to visit the nearby sites of the First World War.  For more information, please visit:
-        The Great War Centenary: www.flandersfields.be
-        Ypres' tourism website: www.toerismeieper.be
-        In Flanders' Fields Museum: www.inflandersfields.be