Schedule
Friday, July 19

7:00PM: Welcome Reception
Join your fellow PLES alumni for a welcome reception at the Yeatman Hotel, known for its spectacular views of the city and Douro River. (Rua do Choupelo, 4400-088 Vila Nova de Gaia)

Saturday, July 20
9:30AM: Walking Tour of Porto
Please meet at the Hotel Torel Avantgarde to begin the tour (Rua da Restauração 336, 4050-50)

12:00PM: Boat Crossing to Gaia
At the end of the city tour, we will take a taxi boat across the river and visit Taylor Fladgate Port.
12:30PM: Visit and Lunch at Taylor Fladgate Port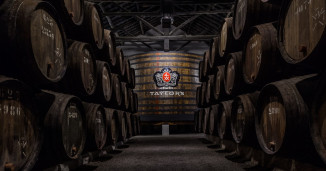 Established in 1692, Taylor Fladgate is one of the oldest of the founding Port houses and is dedicated entirely to the production of Port wine. During the tour, we will learn about the history of Port wine and its production today, the Douro Valley, and the house of Taylor Fladgate.
4:00PM: Academic Session with Professor Elizabeth Pollman
Professor Pollman's research focuses on corporate governance, purpose, and personhood as well as on startups, entrepreneurship, and law and technology.
7:00PM: Gala Dinner at the Palácio da Bolsa
As per annual tradition, please join us for our Gala Dinner at the historical Palácio da Bolsa. The Palácio da Bolsa, which translates to the Stock Exchange Palace in English, was built in 1842 by the Associação Comercial do Porto and is a designated World Heritage Site by UNESCO. *Business attire or black tie. (Rua de Ferreira Borges, 4050-253)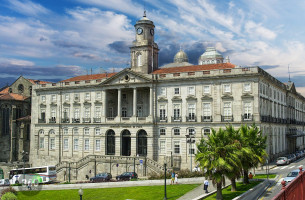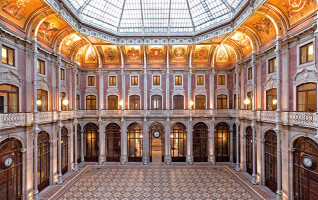 Sunday, July 21
10:30AM: Electric Vintage Tram Tour
These tours are organized by the Museum of Electric Transport in Porto and are an ideal way to discover some of Porto's most famous sites, learn its history, and delve into its culture, all the while on one of the city's original electric trams. Please meet at the Hotel Avantgarde by 10:15am to begin the tour.

1:00PM: Farewell Lunch at O Escondidinho
Join us for lunch to conclude another incredible PLES gathering. Until next year! (Rua Passos Manuel 144, 4000-382).

*Optional Extension Programme:*
Monday, July 22 - Wednesday, July 24

This year's Extension Programme will be a tour up the Douro River by steam boat to visit many towns and Quintas (wineries) in the Douro Valley. This is truly a unique experience since it has been tailor-made by our amazing hosts according to their knowledge of the region's most interesting and beautiful places. It is an opportunity to really get to know this amazing country!
More details are below.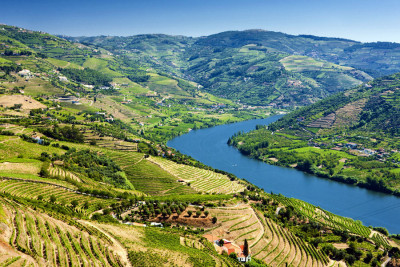 Monday, July 22
Departing Porto at 9:00AM, the group will visit the Museum of the Douro in the town of Peso da Régua, followed by lunch and a visit of the famous Quinta da Pacheca vineyard. From Peso da Régua we will take a boat cruise to Pinhão where we will check into the Vintage House Hotel and have dinner.
Tuesday, July 23
After having breakfast in the hotel, the group will continue the boat cruise to Tua. We will visit and lunch at another of Portugal's beautiful Quintas. We will return to Pinhão via the historical steam train along the waterline. Upon arrival in Pinhão, guests will have time to explore the town before dinner. The day will conclude with a stop at one of the most stunning viewpoints, Casal de Loivos, to watch the sunset on our way to a traditional Portuguese dinner at a Quinta in Favaios.
Wednesday, July 24
The group will depart Pinhão via bus along one of Portugal's most scenic roads, N222. We will stop at the second most stunning viewpoint on the Douro, Miradouro de São Leonardo de Galafura, and for lunch and a Port wine tasting in a traditional Quinta. The group will also visit the town of Lamego, known for its elegant Baroque style. The group arrive back in Porto around 18:00.
**The hosts strongly recommend that guests plan on staying longer, travel South, and spend some time across the country. They suggest stops in Lisbon, Alentejo and Algarve, and are available and happy to give advice on the best things to do in Portugal.