Hotel
Due to the quickly evolving concerns around the spread of the coronavirus, we have decided to postpone PLES in Kyiv until Summer 2021 and will announce a new date shortly. This decision does not come lightly and while we are very disappointed, we believe this is necessary given recent events. We apologize for any inconvenience this decision may cause.
The host has arranged a block of rooms at the Radisson Blu Hotel Kyiv City Center. This hotel will be the "conference hotel" in that it will serve as a meeting point for group activities.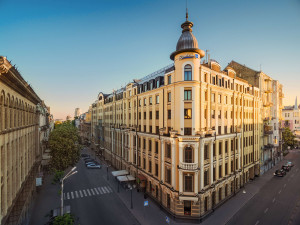 Standard Double Room - 130E per night
Standard Single Room - 110E per night
Breakfast is included. Tourist fee is not included.

To book a room, please write to reservations.kiev@radissonblu.com with the subject "PLES" (indicating names, dates, and the payment method). Rooms will be held until May 31 and are first come, first served.
 
If you would prefer to stay elsewhere, we recommend the Hyatt Regency Kviy.