Schedule
Due to the quickly evolving concerns around the spread of the coronavirus, we have decided to postpone PLES in Kyiv until Summer 2021 and will announce a new date shortly. This decision does not come lightly and while we are very disappointed, we believe this is necessary given recent events. We apologize for any inconvenience this decision may cause.
Friday, June 19, 2020
7:00PM: Welcome Reception at 11 Mirrors Rooftop Restaurant & Bar
Join your fellow PLES alumni for a welcome reception at 11 Mirrors Rooftop Restaurant & Bar, known for its fantastic views and atmosphere. (34A, B.Khmelnytskogo Street, 11th floor)

Saturday, June 20, 2020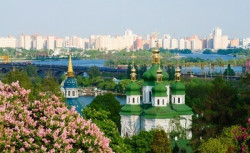 9:30AM: Guided Tour of Kyiv
At 9:30AM, the group will begin a walking & bus tour that will include attractions such as: Saint Volodymyr Hill, which overlooks the scenic panorama of the left-bank of Kyiv, the Museum of the Establishment of the Ukrainian Nation, the Opera House, and more!
1:00PM: Lunch at SHO
Following the tour, we will have lunch at SHO, a modern Ukrainian restaurant with authentic cuisine. (Mechnykova Street, 18)
3:30PM: Academic Session
The academic session will take place at the Radisson Blu Hotel, Kyiv City Center. (Yaroslaviv Val Street, 22)
7:00PM Gala Dinner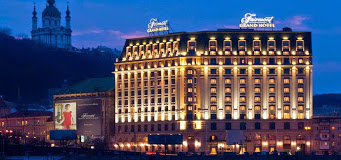 As per annual tradition, please join us for our Gala Dinner at The Atrium at the Fairmont Grand Hotel Kyiv, one of Kyiv's most iconic event spaces. *Business attire or black tie. (1 Naberezhno-Khreshchatytska Street)

Sunday, June 21, 2020
10:00AM: Guided Tour of Kyiv
At 10:00AM, the group will begin a mixed walking & bus tour of the "Ancient" area of Kyiv. We will visit the St. Sophia Cathedral, one of the city's best known landmarks and the first heritage site in Ukraine to be inscribed on UNESCO's World Heritage List. We will walk through Andriivs'kyi Uzviz, a historic descent connecting Kyiv's Upper Town neighborhood and the historically commercial Podil neighborhood. We will also visit the house where Mikhail Bulgakov once lived, and much more!
1:00PM: Farewell Lunch
Join us for lunch to conclude another incredible PLES gathering. We will eat at 100 Rokiv Tomu Vpered, a restaurant featuring Ukrainian cuisine within close proximity to the St. Sophia Cathedral.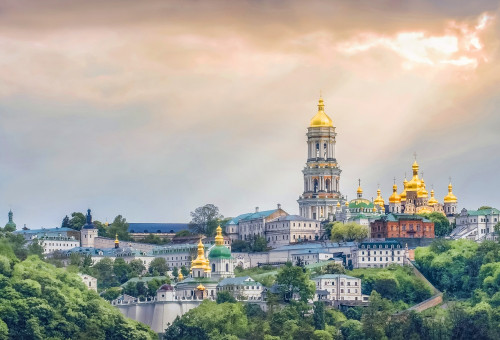 *Optional Extension Programme:*
Monday, June 22 - Wednesday, June 24
Monday, June 22, 2020
Departing on a 5-hour express train at 6:00AM, we will travel to Lviv, a UNESCO World Heritage-listed town in western Ukraine. Lviv is 70 kilometers from the Polish border and has evident traces of its Polish and Austro-Hungarian heritage in its architecture, which blends Central and Eastern European styles with those of Italy and Germany. We will have a guided walking tour in Lviv, with its great culinary offerings, artistic flavour, and coffee obsession.
Places in Lviv we will visit: the Old Town, Market Square, City Hall, the Chapel of the Boim Family, the Jewish Quarter, St. Georges Cathedral, Dominican Church, and the Armenian street. In addition, we will taste the local cuisine and have coffee and chocolate in numerous restaurants and shops. (Depending on interest, we might fly to Lviv instead).


Tuesday, June 23, 2020
On Day 2 of the extension trip, we will visit castles in the Lviv region (Oleskiy, Zolochiv, Pidgoretskiy).
Wednesday, June 24, 2020
We will visit Zhovkva, with free time in Lviv, and a gastronomical tour in Lviv. We will return to Kyiv in the evening via train.