ID Cards
Penn Law alumni are eligible to have an Alumni PennCard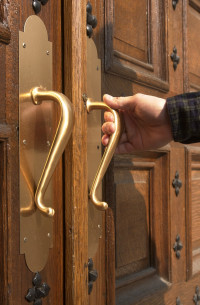 To obtain a PennCard by mail:  Complete the Alumni PennCard by Mail Request Form.
To obtain your PennCard if you live in the Philadelphia area:  Visit the PennCard Center with a valid, government issued photo I.D. Following your picture being taken for the card, the card will be printed and ready in a few minutes.
Your PennCard is good for 5 years.
The cost of the card is $25 and can be paid by cash, check, or credit (Visa or Master Card).
Alumni Spouse
Spouses of Penn Law alumni are eligible to have a PennCard for use of the University libraries and recreation services.
Both the Penn Law Alumni cardholder and the spouse or partner must come to the PennCard Center.

The Alumni cardholder must bring their valid Alumni PennCard and their spouse/partner must bring a valid, government issued photo I.D.

Bring documentation that shows proof of marriage or domestic partnership. Acceptable documentation (which must show the same last names or both last names) includes a marriage certificate, a shared lease, a shared bank or credit account or a passport coded for partner or spouse (J2 or F2). Staff or faculty may also present a form from Human Resources confirming domestic partnership.

A PennCard will be issued that will expire when the Alumni cardholder's card expires.

Alumni spouse/partner will be issued a guest card with Alumni Spouse/Partner on the third line.

There is a $25 charge for the card and this charge may be paid by cash, check, Visa or MasterCard by the cardholder.