The Benjamin Franklin Society
Donors who support the Fund for Penn Law are eligible for entry into Penn's Benjamin Franklin Society.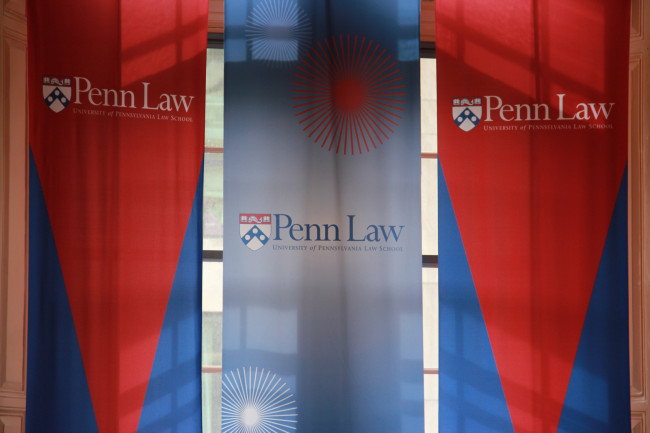 Founded in 1955, the Benjamin Franklin Society honors those donors who have provided an extraordinary level of unrestricted support to the University. The Law School uses its unrestricted gifts in a variety of ways, including student groups and programs, scholarship support, and programs for our graduates. In short, BFS donors provide the Law School with the flexibility to meet the short- and long-term needs of our students.
BFS Levels of Support:
Ambassador - $25,000 and above
Founder - $10,000 to $24,999
Fellow - $5,000 to $9,999
Associate - $2,500 to $4,999
The Young BFS Society
Recent graduates of Penn and/or Penn Law can be recognized for their unrestricted donations through the "Young Benjamin Franklin Society." It is our hope that through the Young BFS program, we can forge life-long links with our recent graduates and keep them engaged as valuable members of the Penn Law community. 
Young BFS Levels of Support:
10-14 Years Since Graduation: $1,000 and above
5-9 Years Since Graduation: $500 and above
0-4 Years Since Graduation: $250 and above