Alumni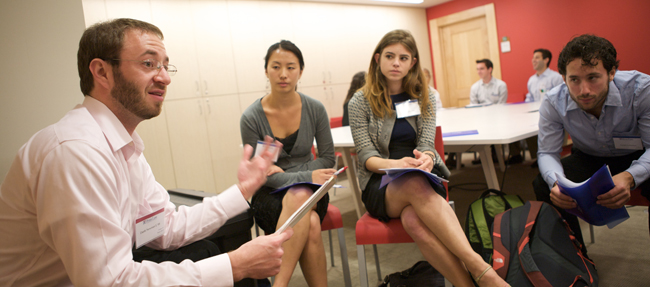 As an alumnus/a of Penn Law, you have access to the resources of the office of career strategy. Some of the web-based resources are password protected for Penn Law graduates only. We are here to support you in your job search, whether you are seeking employment or contemplating a potential career change.
To receive your password to access our resources, please send an email to ocs@law.upenn.edu including:
Your name
Class year
Current employer
Name of your undergraduate institution
You will receive an email with the user name and password, which will give you access to our resources and Symplicity.
If you wish to make an appointment to speak with an alumni counselor, please email us at ocs@law.upenn.edu. 
In addition, alumni can also access the Alumni directory.
Our services are always available to our graduates, whether you are looking for a new position, seeking counsel on a next step in your career, or are interested in hiring some of our outstanding and talented current students. To post your employment opportunity for students and alumni, visit the employer section of our website.
Penn Law alumni seeking reciprocity should contact ocs@law.upenn.edu for assistance. In response to the Coronavirus/COVID-19 pandemic, the Law School has shifted to remote teaching and learning, as well as remote career services support. As a result, we are currently suspending our reciprocity policy until further notice. For questions or more information, please contact ocs@law.upenn.edu.