About Us
The Center on Professionalism supports University of Pennsylvania Carey Law School students by designing programs that will prepare them for success as professionals in an evolving legal landscape.  
The mastery of the following skills will be critical to success in any modern professional environment:
Confident and Purposeful Communication
Relationship Building
Mastery of Executive Technology Skills
Personal Productivity and Effectiveness
High-Level Strategic Thinking
Team Dynamics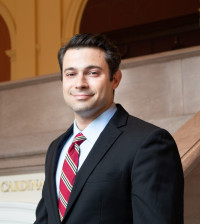 Joseph Glyn 
  Director, Center on Professionalism
  215-898-7485
  jglyn@law.upenn.edu
Joe joined the Law School community as Director of the Center on Professionalism in 2019.  Prior to the Law School, Joe served as a Deputy Ethics Counsel in the New Jersey Office of Attorney Ethics. Joe graduated magna cum laude from Rutgers Law School in 2009.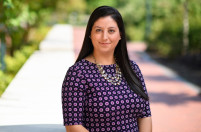 Claudia Toro
  Assistant Director, Center on Professionalism
  215-573-0222
  toro@law.upenn.edu
Claudia joined the COP team in 2016. She organizes and executes dozens of professional development programs each year.