Students
Our students are involved in very exciting, diverse work at their field placements in Washington D.C.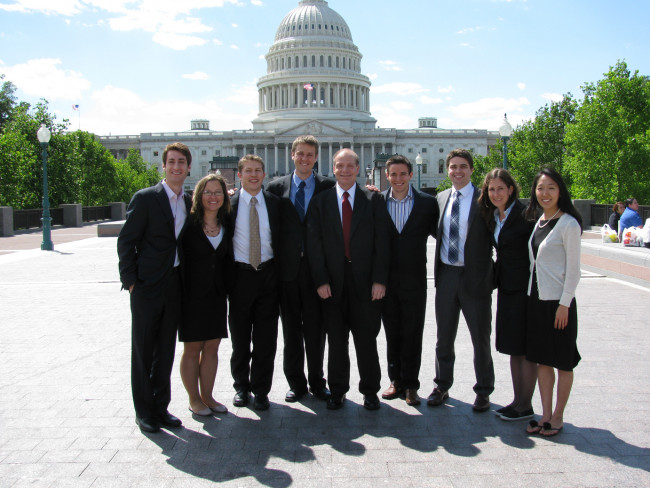 Several Examples:
Students assigned to the Senate Judiciary Committee conducted extensive research on potential Supreme Court nominees, including those of Professor Liu and Solicitor General Kagan.
A student assigned to the staff of a ranking California Congresswoman worked with the Office of Legislative Counsel to draft legislation governing recount and canvassing guidelines and timing.
A student drafted a floor statement that appeared in the Congressional record and conducted research on policy and legal issues to prepare questions for a Congresswoman to ask of witnesses at upcoming committee hearings. 
A student was assigned the task of writing a public letter to President Obama on behalf of New York City's congressional delegation protesting cuts in Community Service Block Grants that were proposed in the President's budget. The student conducted research and drafted the letter, which to his surprise became the final version without any changes. Of New York's congressional delegation, every office, except one, signed onto the letter and it was sent to the President.
Registration Information
| | |
| --- | --- |
| Legislative Clinic:  | One semester course offered only in the Spring semester |
| # of Credits: | 7 credits (may drop one credit in exchange for satisfying 35 hours of student's pro bono requirement). |
| Pre-requisites: | None |
| Registration Information: | Open to JD 3L students and 2nd semester 2L students. |