Participants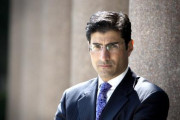 Marc Ferzan
Lecturer in Public Policy
School of Leadership and Public Policy, University of Virginia
 Marc Ferzan is a Lecturer in Public Policy at UVA's Frank Batten School of Leadership and Public Policy and teaches and consults in the areas of disaster risk management and recovery. In December 2012 following Hurricane Sandy, Marc was appointed by the Governor of New Jersey to a newly created dual cabinet and senior staff position responsible for developing a coordinated and accelerated approach to the State's recovery and rebuilding. Marc also served as the Governor's representative on the President's multi-agency Hurricane Sandy Task Force. Between 2010 and 2012, Marc served as part of the front office management team at the New Jersey Office of the Attorney General as Executive Assistant Attorney General. Before joining the Attorney General's Office, between 2001 and 2010 Marc served as a federal prosecutor with the U.S. Attorney's Office in New Jersey. He also established and supervised the Office's first Department of Justice-designated Computer Hacking and Intellectual Property (CHIP) group of prosecutors responsible for investigating and prosecuting data breaches, botnets, malicious computer viruses, and computer intrusions in conjunction with the FBI, U.S. Secret Service, and other Federal and state law enforcement agencies. Prior to joining the U.S. Attorney's Office in New Jersey, Marc previously served in Washington, D.C. as a Trial Attorney with the U.S. Department of Justice and Senior Counsel with the U.S. Securities and Exchange Commission's Division of Enforcement. During his tenure as a prosecutor, he received numerous awards and recognitions, including the Director's Award from the U.S. Department of Justice and the Award for Excellence from the President's Council on Integrity and Efficiency. Marc earned a BA degree from Rutgers University in 1989 and a JD degree from Fordham University School of Law in 1992.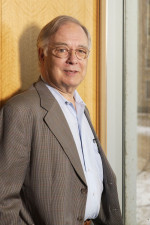 Marc Galanter
John and Rylla Bosshard Professor Emeritus of Law and South Asian Studies
University of Wisconsin
Marc Galanter, John and Rylla Bosshard Professor Emeritus of Law and South Asian Studies at the University of Wisconsin Madison and formerly LSE Centennial Professor at the London School of Economics, studies litigation, lawyers, and legal culture. He has written extensively on these topics, including "Why the 'Haves' Come Out Ahead," (1974, 2014); Tournament of Lawyers: The Transformation of the Big Law Firm (1991) and Lowering the Bar: Lawyer Jokes and Legal Culture (2005). He has been editor of the Law & Society Review, President of the Law and Society Association, Chair of the International Commission on Folk Law and Legal Pluralism, a member of the Council on the Role of Courts, a Guggenheim Fellow, and a Fellow of the Center for Advanced Study in the Behavioral Sciences. He is a member of the American Law Institute and a Fellow of the American Academy of Arts and Sciences. He is recognized as a leading American student of Indian law. He is the author of Competing Equalities: Law and the Backward Classes in India (1984, 1991) and Law and Society in Modern India (1989, 1992) and many articles on the legal system and legal culture of India. He is an Honorary Professor of the National Law School of India and of the National Law University Delhi, served as an advisor to the Ford Foundation on legal services and human rights programs in India, and was retained as an expert by the Government of India in the litigation arising from the Bhopal disaster. He is currently engaged in research on access to justice in India and in the United States.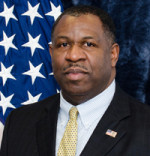 Colonel Jerome Hatfield
Regional Administrator, Region II
FEMA
Jerome Hatfield was appointed to serve as the Regional Administrator in FEMA Region II in November 2013. Region II is one of the most risk-prone regions in the United States. As Regional Administrator he is responsible for managing all aspects of emergency management for the States of New York and New Jersey; the Commonwealth of Puerto Rico; the Territory of the United States Virgin Islands; as well as the Native American Tribes in the Region. Mr. Hatfield's experience as Deputy State Director for the New Jersey Office of Emergency Management has fostered a "customer-first" approach and he drives the Region towards providing customer satisfaction, while integrating resource and technical support to all Stakeholders. Mr. Hatfield emphasizes the value of partnership and has actively engaged traditional and non-traditional stakeholders seeking new and innovative approaches in addressing current and future crisis, risk and threat. He sees emergency management as the cornerstone of homeland security and strives to apply the better practices, lessons learned and innovations to succeed against the threat of natural, technological or man-made crisis. The Region will continue focusing on progressive interactive collaborations with the public and private sectors, non-governmental organizations as well as members of the community.
Lieutenant Colonel and Deputy Superintendent of Homeland Security Jerome Hatfield is a 27 year veteran of the New Jersey State Police where he commanded more than 800 enlisted, professional and administrative staff, and as the Deputy Superintendent of Homeland Security oversaw more than 80 state and federal grant programs. Hatfield has served as a member of the National Advisory Council to FEMA, and Chairman to the Emergency Management Accreditation Program (EMAP) responsible for conducting nationwide assessments of state, territorial, federal and local emergency management and homeland security programs. Additionally, he has led EMAP liaisons to Kenya in support of international assessments conducted in conjunction with the Department of Defense (U.S. African Command) and the Center for Disease and Humanitarian Assistance Medicine (CDHAM).
In September 2005, Hatfield was deployed to the State of Louisiana with over 600 New Jersey responders in support of Hurricane Katrina response efforts. He was designated incident commander during Operation LEAD (Louisiana Emergency Assistance Deployment). Hatfield holds a Bachelor of Arts Degree and is a graduate of the Center for Homeland Defense and Security, Naval Post Graduate School, Executive Leader's Program. Mr. Hatfield is a veteran of the United States Army. He is a Certified Public Manager (CPM), awarded by Farleigh Dickinson University.

John Hoffman
Acting Attorney General, State of New Jersey
John J. Hoffman was selected by Governor Christie to serve as New Jersey's Acting Attorney General on June 10, 2013.  As New Jersey's top lawyer and law enforcement officer, Attorney General Hoffman has had a profound impact on his native state.  In partnership with the law enforcement community, he has worked to combat urban violence, drug dealing, weapons trafficking and other threats to community safety, and has issued Directives on such critical issues as police-worn body cameras and the investigation of police-involved shootings.  Attorney General Hoffman also made a strong personal commitment to a statewide gun buyback initiative in 2013 that took nearly 16,000 guns off New Jersey's streets.   More recently, he helped spearhead the successful move to equip law enforcement officers in every New Jersey County with the lifesaving heroin antidote Narcan. In addition to criminal matters, Attorney General Hoffman has been hands-on with many civil litigation and administrative matters critical to the quality of life in the state, including the massive response to and recovery from Superstorm Sandy, the worst natural disaster in New Jersey's history.
Prior to his appointment, Attorney General Hoffman served many years as a federal prosecutor with the Department of Justice and the U.S. Attorney's Office in New Jersey, and also held top positions in New Jersey's Comptroller's Office and the Attorney General's Office.  Attorney General Hoffman received his undergraduate degree in 1987 from Colgate University, and his law degree in 1992 from the Duke University School of Law.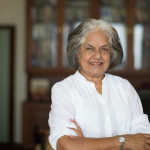 Indira Jaising
Former Additional Solicitor General, India
Indira Jaising was the first woman to be designated Senior Advocate by the High Court of Bombay (1986) and the first woman to be appointed Additional Solicitor General of India (2009). She received the 2005 Padmashri Award from the President of India for her contribution to the field of public affairs, as well as the Rotary Manav Seva Award in recognition of her services to the nation in fighting corruption and as a champion of the weaker sections of the society. Her key areas of interest are human rights, women's rights and the rights of the working class. She is Founder Trustee and General Secretary of Lawyers Collective, an organization which gave birth to the first generation of human rights advocates in India and focuses on the rights of marginalized individuals and communities; founder/editor of the first popular people's legal publication, 'From the Lawyers;' and drafted the Protection of Women from Domestic Violence Act, 2005, based on the UN Model Code on Domestic Violence. Ms. Jaising has argued many high-profile cases involving discrimination against women, including the case of Geeta Hariharan, in which the Supreme Court of India held that under Hindu law mothers (not only fathers) are guardians of their minor children and thus underscored the idea of equality within marriage, as well as a case that successfully challenged discriminatory provisions of the Indian Divorce Act and led to the ability of Christian women to obtain a divorce on the ground of cruelty or desertion, a right which had previously been denied to them. Among her many environmental cases, Ms. Jaising represented the victims of the Bhopal disaster in the Supreme Court of India in their claim for compensation against the Union Carbide Corporation.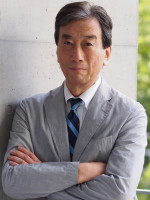 Kiyoshi Kurokawa
Professor, National Graduate Institute for Public Policy
Chair, Fukushima Nuclear Accident Independent Investigation Commission

Dr. Kiyoshi Kurokawa is an Adjunct Professor of National Graduate Institute for Policy Studies; Chairman, Health and Global Policy Institute (2005-); Chair, Global Health Innovative Technology Fund (2013-); Adjunct Senior Research Scientist of the Earth Institute of Columbia University (2011-); Distinguished Research Affiliate, the MIT Media Lab (2011-).
A graduate of the University of Tokyo, in US (1969-84), Research Associate at University of Pennsylvania School of Medicine (69-71), professor of medicine at UCLA (1979-84), University of Tokyo (89-96), Dean Tokai University Medical School (96-02), President of the Science Council of Japan (03-06) as well as Science Advisor to the Prime Minister of Japan (06-08); He served as an executive member of many national and international professional societies of his disciplines, Commissioner of WHO (2005-09), Institute of Medicine of National Academies of Sciences of USA, Master of American College of Physicians and Founding Governor of ACP Japan Chapter serve(d) as Board members of Alexandria Library (Egypt), A*STAR (Singapore), Khalifa University (Abu Dhabi), OIST (Okinawa), Advisory Board to the Prime Minister of Malaysia. He was appointed to be a member of the World Dementia Council by the UK Government in April, 2014 and a member of International Scientific Advisory Committee (ISAC) of Harvard T.H. Chan School of Public Health (2015).  He was Chair of Fukushima Nuclear Accident Independent Investigation Commission by the National Diet of Japan (NAIIC; 2011.12-2012.7) and received "2012 Scientific Freedom and Responsibility Award" of AAAS and "100 Top Global Thinkers 2012" of 'Foreign Policy' for his leadership in NAIIC. 

Benjamin L. Liebman
Professor of Law; Director of the Center for Chinese
Columbia Law School
Benjamin Liebman is the Robert L. Lieff Professor of Law and director of the Center for Chinese Legal Studies at the Columbia School. His current research focuses on Chinese tort law, Chinese criminal procedure, the impact of popular opinion and populism on the Chinese legal system, and the evolution of China's courts and legal profession.
Professor Liebman's recent publications include "Regulating the Visible Hand: The Institutional Implications of Chinese State Capitalism" (Oxford 2015, co-edited with Curtis M. Milhaupt); "Leniency in Chinese Criminal Law: Everyday Justice in Henan," (Berkeley Journal of International Law 2015); "Legal Reform: China's Law-Stability Paradox," Daedalus (143 (2) Spring 2014); "China's Law-Stability Paradox," in China's Challenges: The Road Ahead (Avery Goldstein and Jacques De Lisle, eds.) (Center for the Study of Contemporary China, University of Pennsylvania, 2014); "Malpractice Mobs: Medical Dispute Resolution in China," Columbia Law Review 2013; "Professionals and Populists: The Paradoxes of China's Legal Reforms," in China Beyond the Headlines, third edition (Timothy Weston and Lionel Jensen, eds.) (Rowman & Littlefield, July 2012); "Toward Competitive Supervision? The Media and the Courts," China Quarterly, (Dec. 2011); and "A Return to Populist Legality? Historical Legacies and Legal Reform," in Mao's Invisible Hand, Elizabeth Perry and Sebastian Heilmann, eds. (Harvard University Press 2011).
Prior to joining the Columbia faculty in 2002, Professor Liebman was an associate in the London and Beijing offices of Sullivan & Cromwell. He also previously served as a law clerk to Justice David Souter and to Judge Sandra Lynch of the First Circuit. He is a graduate of Yale, Oxford, and Harvard Law School.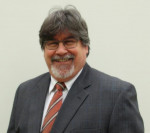 Reilly Morse
Director,Mississippi Center for Justice
Reilly serves as President and CEO of the Mississippi Center for Justice. A third-generation Gulf Coast lawyer who began work at the Center just weeks after Hurricane Katrina ravaged the Gulf Coast, Morse has served as managing director of the Center starting in 2013 and policy director starting in 2011. As co-director of housing and community development campaigns, Morse led the Center's multi-year campaign to provide essential legal services to hurricane survivors and ensure fairness in the recovery process. He negotiated an agreement between Mississippi and the U. S. Department of Housing and Urban Development to extend $172 million in housing repairs to 6,000 families excluded from previous housing recovery programs. Prior to joining the Center in 2005, Morse spent 11 years in insurance and commercial litigation, followed by nine years as a solo and public interest attorney.
Morse is co-founder of the Steps Coalition and has served on the boards of Gulf Coast Renaissance Corporation, Hope Community Development Agency and Moore Community House. Morse received the 2006 Edwin Wolf public interest lawyer award from the Lawyers' Committee for Civil Rights Under Law and the 2010 legal award from the Mississippi Conference NAACP. Morse is a magna cum laude graduate of Millsaps College and received his Juris Doctorate from University of Mississippi Law School. Morse is married with two daughters.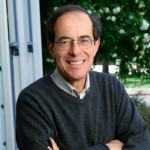 Robert L. Rabin
A. Calder Mackay Professor of Law
Stanford Law School
An expert on torts and legislative compensation schemes, Robert L. Rabin is a prolific author on issues relating to the functions of the tort system and alternative regulatory schemes and is the co-editor of a widely used casebook on tort law. Professor Rabin has served as advisor on the American Law Institute's Restatement of the Law (Third) of Torts (2012), and Restatement of the Law (Third) of Products Liability (1998). He was also a co-reporter for the American Law Institute Project on Compensation and Liability for Product and Process Injuries, and reporter for the American Bar Association Action Commission to Improve the Tort Liability System. Professor Rabin received the William Prosser Award for Scholarship, Teaching and Service from the Association of American Law Schools Torts and Compensation Section (2008), and the Robert B. McKay Award from the American Bar Association for Contributions to Torts and Insurance Fields (1997).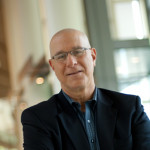 Richard J. Samuels
Ford International Professor of Political Science;
Director of the Center for International Studies
Massachusetts Institute of Technology
Richard J. Samuels is the Ford International Professor of Political Science and Director of the Center for International Studies at the Massachusetts Institute of Technology. He is also the Founding Director of the MIT Japan Program. In 2005 he was elected a member of the American Academy of Arts and Sciences and in 2011 he received the Order of the Rising Sun, Gold and Silver Star, an Imperial decoration awarded by the Emperor of Japan and the Japanese Prime Minister. He has just been named an Einstein Visiting Fellow at the Free University of Berlin (2015-2017).
Professor Samuels has served as Head of the MIT Department of Political Science, Vice-Chairman of the Committee on Japan of the National Research Council, and as Chairman of the Japan-US Friendship Commission, an independent Federal grant-making agency that supports Japanese studies and policy-oriented research in the United States. He has spent more than a decade doing field research in Japan and Europe and is one of only three scholars (Japanese or foreign) to have produced more than one scholarly monograph recognized by the Nippon Foundation as one of the top "one hundred books for understanding contemporary Japan."In 2013, Cornell University Press published his book about the political and economic effects of Japan's March 2011 catastrophes: 3.11: Disaster and Change in Japan.Dr. Samuels' previous book, Securing Japan: Tokyo's Grand Strategy and the Future of East Asia, was named one of the five finalists for the 2008 Lionel Gelber Prize for the best book in international affairs. Another, Machiavelli's Children: Leaders and Their Legacies in Italy and Japan, a comparative history of leadership in Italy and Japan, won the 2003 Marraro Prize from the Society for Italian Historical Studies and the 2004 Jervis-Schroeder Prize for the best book in International History and Politics, awarded by the International History and Politics section of the American Political Science Association.
His 1994 study, "Rich Nation, Strong Army": National Security and the Technological Transformation of Japanwon the 1996 John Whitney Hall Prize of the Association of Asian Studies and the 1996 Arisawa Memorial Prize of the Association of American University Presses. His book, The Business of the Japanese State: Energy Markets in Comparative and Historical Perspective received the Masayoshi Ohira Memorial Prize in 1988. In 1983, Princeton University Press published his Politics of Regional Policy in Japan.
Dr. Samuels received his PhD from the Massachusetts Institute of Technology in 1980 and a gold whistle for a decade of service from the Massachusetts State Referee Committee of the U.S. Soccer Federation in 2009.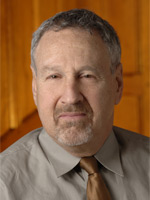 Peter H. Schuck
Simeon E. Baldwin Professor Emeritus of Law
Yale Law School
Peter H. Schuck is the Simeon E. Baldwin Professor Emeritus of Law at Yale Law School, where he has held the chair since 1984. He has also served as Deputy Dean. His major fields of teaching and research are tort law; immigration, citizenship, and refugee law; groups, diversity, and law; and administrative law. His most recent books include Targeting in Social Programs: Avoiding Bad Bets, Removing Bad Apples; Meditations of a Militant Moderate: Cool Views on Hot Topics; Immigration Stories; Foundations of Administrative Law; Diversity in America: Keeping Government at a Safe Distance; and The Limits of Law: Essays on Democratic Governance. He is also co-editor, with James Q. Wilson, of Understanding America. He is a member of the American Law Institute's advisory committee for the Restatement of Torts (Third), Basic Principles, and a contributing editor to The American Lawyer. Prior to joining Yale, he was Principal Deputy Assistant Secretary for Planning and Evaluation in the U.S. Department of Health, Education, and Welfare. Professor Schuck holds a B.A. from Cornell, a J.D. from Harvard Law School, an LL.M. in International Law from N.Y.U., and an M.A. in Government from Harvard.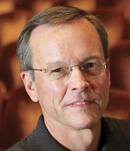 Frank K. Upham
Wilf Family Professor of Property Law
New York University school of Law
Frank Upham teaches Property, Law, and Development, and courses on comparative law and society with an emphasis on East Asia and the developing world. He is co-director of the US-Asia Law Institute and is the faculty program director for NYU Law Abroad in Shanghai. His scholarship focuses on Japan and China, and his book Law and Social Change in Postwar Japan received the Thomas J. Wilson Prize from Harvard University Press in 1987. Recent scholarship includes "Who Will Find the Defendant If He Stays with His Sheep? Justice in Rural China," "From Demsetz to Deng: Speculations on the Implications of Chinese Growth for Law and Development Theory," "Creating Law from the Ground Up: Land Law in Post-Conflict Cambodia," and "Resistible Force Meets Malleable Object: The Story of the 'Introduction' of Norms of Gender Equality into Japanese Employment Practice." Upham has spent time at various institutions in Asia and works in Japanese and Chinese. Current research interests focus on the role of property rights in economic growth from the English Enclosure movement to contemporary Cambodia. Upham graduated from Princeton University in 1967 and Harvard Law School in 1974 and worked as a journalist in Asia and as an assistant attorney general in Massachusetts before entering academia. Prior to moving to NYU School of Law in 1994, he taught at Ohio State, Harvard, and Boston College law schools.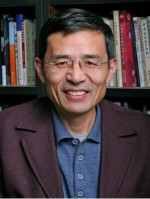 An Yu
Professor of Public Policy
Tsinghua University
Professor of law, Head of Institute for Government Studies, the School of Public Policy and Management at Tsinghua University, Beijing China.
Areas of Research are constitutional law and administrative law, taken part in some national law drafting, such as "Law on Responding Contingency"(2007), "law on Government Procurement"(2002) and "Law on Administrative License"(2003) .His legal professional membership includes Deputy Head for National Administrative Law Society, Deputy Head for World Trade Organization Law Section and China Law Society.
Chairs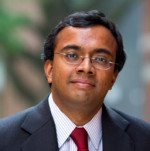 Shyam Balganesh
Professor of Law
University of Pennsylvania Law School
Shyam Balganesh's scholarship focuses on understanding how intellectual property and innovation policy can benefit from the use of ideas, concepts and structures from different areas of the common law, especially private law. His most recent work examines the Legal Realist origins of copyright law's modern tests to determine infringement, and shows that they were rooted in a dystopian vision of lower court fact-finding that has since come to be discredited by the U.S. legal system. While at Yale Law School, he was an Articles & Essays Editor of the Yale Law Journal and a Student Fellow at the Information Society Project (ISP). Prior to that he spent two years as a Rhodes Scholar at Balliol College, Oxford. Recent articles include: "The Questionable Origins of the Copyright Infringement Analysis," Stanford Law Review (forthcoming 2016), "Copyright and Good Faith Purchasers," California Law Review (forthcoming 2016), "Structure and Value in the Common Law," University of Pennsylvania Law Review (forthcoming 2015), "Unplanned Co-authorship," Virginia Law Review (2014), "Copyright Infringement Markets," Columbia Law Review (2013), "Gandhi and Copyright Pragmatism," California Law Review (2013), "The Obligatory Structure of Copyright Law: Unbundling the Wrong of Copying," Harvard Law Review (2012); and "The Normativity of Copying in Copyright Law," Duke Law Journal (2012), among others.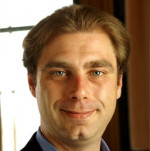 William Burke-White
Richard Perry Professor and Inaugural Director, Perry World House;
Professor of Law
University of Pennsylvania
William Burke-White, an expert on international law and global governance, served in the Obama Administration from 2009-2011 on Secretary Clinton's Policy Planning Staff, providing the Secretary direct policy advice on multilateral diplomacy and international institutions. He was principal drafter of the Quadrennial Diplomacy and Development Review (QDDR), Secretary Clinton's hallmark foreign policy and institutional reform effort. Burke-White has written extensively in the fields of international law and institutions, with a focus on international criminal and international economic law. His work has addressed issues of post-conflict justice; the International Criminal Court; international human rights, and international arbitration. His current research explores gaps in the global governance system and the challenges of international legal regulation in a world of rising powers and divergent interests. In 2008 he received the A. Leo Levin Award and in 2007 the Robert A. Gorman award for Excellence in Teaching.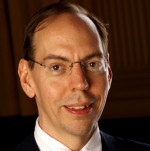 Jacques deLisle
Stephen A. Cozen Professor of Law &Political Science;
Director for East Asia Studies
University of Pennsylvania Law School
Jacques deLisle's research and teaching focus on contemporary Chinese law and politics, including: legal reform and its relationship to economic reform and political change in China, the international status of Taiwan and cross-Strait relations, China's engagement with the international order, legal and political issues in Hong Kong under Chinese rule, and U.S.-China relations. His writings on these subjects appear in a variety of fora, including international relations journals, edited volumes of multidisciplinary scholarship, and Asian studies journals, as well as law reviews. DeLisle is also professor of political science, director of the Center for East Asian Studies at Penn, deputy director of the Center for the Study of Contemporary China and director of the Asia Program at the Foreign Policy Research Institute. He has served frequently as an expert witness on issues of P.R.C. law and government policies and is a consultant, lecturer and advisor to legal reform, development and education programs, primarily in China.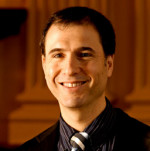 Eric Feldman
Professor of Law
University of Pennsylvania Law School
Eric Feldman's expertise is in Japanese law, comparative public health law, torts, and law and society. His books and articles explore the comparative dimensions of rights, dispute resolution, and legal culture, often in the context of urgent policy issues including the regulation of smoking, HIV/AIDS, and natural and nuclear disasters. Feldman has twice been a Fulbright Scholar in Japan and has received grants and fellowships from the Robert Wood Johnson Foundation, the American Bar Association, the National Science Foundation, and the Social Science Research Council, among others. He is the author or editor of books published by Cambridge University Press, Oxford University Press, and Harvard University Press, and his articles have appeared in journals including the California Law Review, Law in Japan, American Journal of Comparative Law, Los Angeles Times, Social and Legal Studies, Hastings Center Report, Lancet, Law and Society Review, and the Journal of General Internal Medicine.