About the Journal of Law & Innovation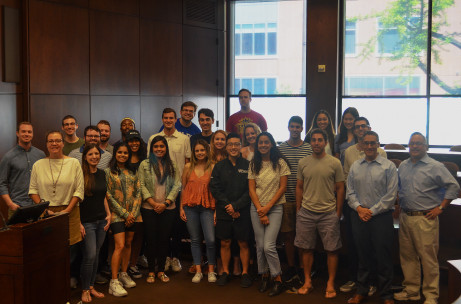 2018-2019 Journal of Law & Innovation, Editors and Faculty Advisors
 The Journal of Law & Innovation functions as a year-long seminar class in which students have the opportunity to work closely with faculty on the production and editing of a journal devoted to exploring the intersection of law and technology.
The journal is published as a single-issue journal each year, in a symposium format, focused on a topic within the general area of law, innovation and technology. During the Fall semester, journal members work with the faculty editor(s) in the seminar to read prominent legal scholarship on the topic and learn how to critically analyze legal scholarship.
During the Spring semester, journal members assist with the running and organization of a major symposium on the topic, work with the symposium authors to substantively edit their pieces, and help bring the journal to print before the end of the academic year.
Contact Us
Have questions? Feel free to email furcolo@pennlaw.upenn.edu