Convening Global Leaders
The University of Pennsylvania Carey Law School responds to global challenges and provides a robust forum for engagement with global leaders.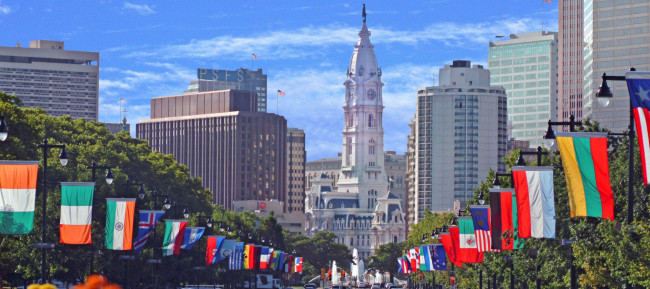 The unprecedented degree to which economic markets, peoples, and states have become linked, along with the global movement of ideas, goods, capital, business, finance, and technology, require new kinds of partnerships and an expanded transnationalism in all areas of law.
Large scale humanitarian crises, including growing pandemics, the rise of non-state actors, an escalating threat of global-terrorism, a resurgence of ethno-nationalism, intractable conflicts, and mass scale international migration all call for the negotiation of new international rules and laws. As a leading law school, the University of Pennsylvania Carey Law School continues to respond to these challenges, and to provide a forum for engagement with global leaders.
Global Decision Makers
The Law School convenes an elite pool of distinguished jurists and luminaries from around the world in special recognition of their commitment to international peace and security and the Rule of Law. These Global Decision Makers have enhanced and continue to inspire the Law School's mission of training the next generation of global legal scholars.
Critical Global Conversations Series
The Critical Global Conversations Series enables the Law School's thought leaders to respond rapidly to changing geo political issues. Our faculty host dialogues with important stakeholders working in law, policy and diplomacy, while our students act as commentators. Students have identified these as important networking opportunities, which will give them a comparative advantage as lawyers and leaders.
Women Leaders in Law & Policy on the Global Stage
In partnership with Professor Regina Austin, we are building a groundbreaking online documentary series, Women Leaders in Law & Policy on the Global Stage. This series presents conversations with women who, as experts in law and policy, are dealing with the critical, cutting-edge challenges of our time. We focus on issues where the voices of women are most in jeopardy of being silenced.