Office 365: Following SharePoint Sites
Users can access SharePoint sites that they use frequently from the O365 portal by following the site.
First, go to the site and click the Follow option in the top right corner.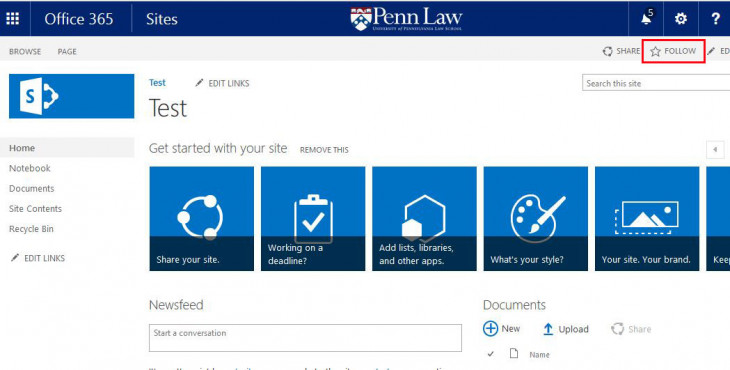 Once you follow a site, you can access it from the O365 Portal at https://email.law.upenn.edu. Click the main menu icon in the top left corner and click Sites.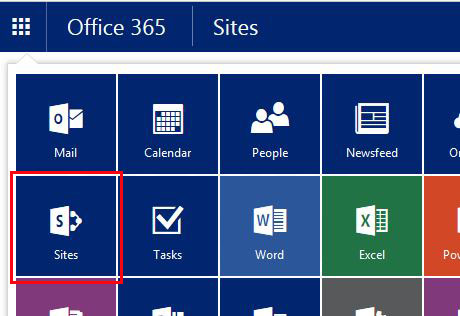 You will see a list of sites that you are following: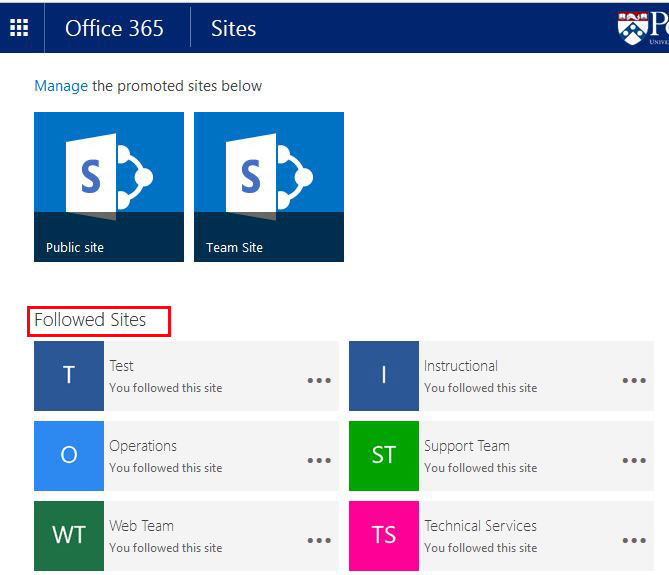 More Information
Office 365 Learning Center for Business and Education