Pulse Secure VPN
Virtual Private Networking (VPN) software creates an encrypted connection between your off-campus computer/device and Penn's network. Penn Law faculty and staff can use VPN software to connect securely to the campus network and access restricted services from off-campus. 
Request Access
The Pulse Secure VPN is available to Penn Law faculty and staff upon request. To request access, please contact ITS at itshelp@law.upenn.edu or by calling 215-898-2589. 
Installing the Pulse Secure VPN Software 
The Pulse Secure client is required to connect your remote computer/device to the VPN.  ITS can assist with installing the software on your computer. There is also a mobile app available on the Apple App Store (iOS), the Google Play store (Android), and the Microsoft app store (Windows Phone). 
Setting up the Pulse Secure Client and Connecting to the VPN
After the software is installed, set up your VPN connection.
Choose the "+" button to add a new connection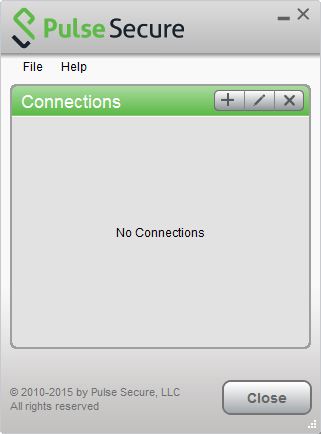 Enter the following info in the connection window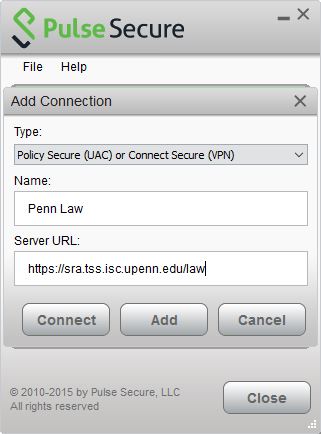 Click "Connect" to initiate the VPN Connection
You will be prompted to enter your login details, enter your PennKey and PennKey password.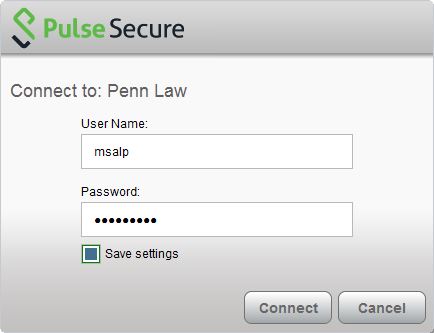 When you have connected a check mark will appear in the status window:
To disconnect from Pulse Secure, click on the application window and click Disconnect.