Faculty members discuss SCOTUS ruling on DACA
June 18, 2020
Cary Coglianese, Edward B. Shils Professor of Law and Professor of Political Science; Director, Penn Program on Regulation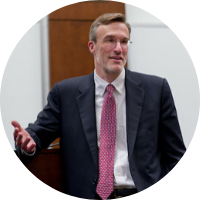 In commenting on the case to Bloomberg Law, Prof. Coglianese emphasized the role played by well-established administrative law principles in the Court's decision. Asked to respond to an argument advanced in the dissent by Justice Clarence Thomas – namely, that the majority's decision "creates perverse incentives" and will mean that "administrations can bind their successors" – Coglianese stated that "Justice Thomas exaggerates both the novelty and the effect of the majority's decision, which is just a straightforward application of longstanding administrative law doctrine. New administrations are not straitjacketed but must just do what agencies always must do, namely, articulate sufficient reasons at the time they make their decisions."
Prof. Coglianese previously joined an amicus brief in the case that was submitted to the Supreme Court in this case. The brief explained why the Court should undertake to provide the very kind of judicial scrutiny to the Trump Administration's attempted rescission of the DACA program that the Court ultimately provided.
Howard F. Chang, Earle Hepburn Professor of Law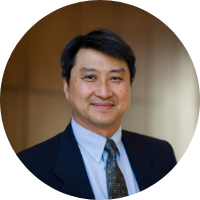 Today, the U.S. Supreme Court correctly observes that prior case law does not prevent the executive branch from exercising its prosecutorial discretion to shield unauthorized immigrants from removal through a program like Deferred Action for Childhood Arrivals (DACA). Unfortunately, the Court chooses not resolve the question of whether the immigration laws may prevent a grant of employment authorization under the DACA program. The Court's ruling also leaves open the possibility that the Trump administration or another administration terminates DACA in the future based on a better rationale, one based on policy grounds rather than the dubious claim that the DACA program is illegal. DACA beneficiaries are immigrants that we should be eager to keep in our workforce and our tax base, immigrants that we should welcome as full members of our community. Congress should enact immigration reforms that provide these immigrants with the lasting relief from removal and the path to citizenship that the Supreme Court cannot provide.
Sarah Paoletti, Practice Professor of Law; Director, Transnational Legal Clinic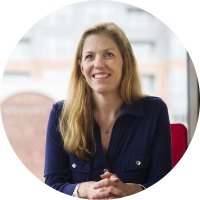 Today, nearly the nearly 650,000 individuals who have been granted DACA status can breathe a sigh of relief as the Supreme Court has ruled that the Department of Homeland Security's decision to terminate DACA was "arbitrary and capricious." Chief Justice Roberts, writing for the Court majority, effectively restored DACA to its original 2012 status, allowing eligible individuals who came to the United States as children to live without fear of deportation and with the benefit of work authorization and social security. Nonetheless, the future of DACA is not secure and the future of DACA recipients and their families will not be secure until Congress acts. The Court deferred on the question of DACA's legality and whether DHS was right to rely exclusively on then Attorney General Jeff Sessions' pronouncement that the program was illegal and went beyond the scope of the President's authority. The Court also, disappointingly, ruled against the plaintiffs in their Equal Protection Claims. Justice Sotomayor's dissent as to that issue highlights the animus that accompanied this Administration's decision to terminate DACA. It is time for Congress to act – to recognize the tremendous value that DACA beneficiaries and their families bring to our country, particularly at a time when so many of them are serving as front-line medical providers during the COVID-19 pandemic, and pass legislation that provides a pathway to citizenship for all of the DACA beneficiaries. Today marks an important victory for all the DACA beneficiaries who stood up to declare their rights. But their fight for recognition has just begun.