CTIC awards Summer Public Interest Fellowships to Soojin Jeong L'23 and William Weber L'23
June 03, 2021
The University of Pennsylvania Carey Law School's Center for Technology, Innovation & Competition (CTIC) has awarded the CTIC Summer Public Interest Fellowships to Soojin Jeong L'23 and William Weber L'23.
The CTIC Summer Public Interest Fellowship provides funding for students who secure internships with public interest or government organizations that are doing work relevant to technology policy, intellectual property, cyber law, privacy, and related fields. These fellowships are open to 1Ls and 2Ls and offer students the opportunity to gain experience in technology law that might not otherwise be available to them.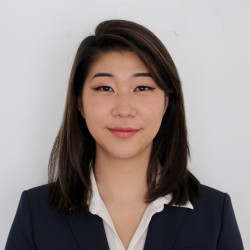 Jeong will be working on emerging privacy and civil liberties issues at the Electronic Privacy Information Center (EPIC) in Washington D.C. this summer to work.
"Before law school, I worked at the Federal Trade Commission, where I first learned about privacy issues in the context of FTC cases against companies like Cambridge Analytica, Equifax, and Facebook," said Jeong. "My interest in privacy sparked when I learned about Clearview AI, a tech company that scrapes public photos to power a facial recognition app used by law enforcement and private companies. Invasions of privacy are disquieting, but I wasn't sure how to articulate the harms until I got to Penn Law."
Last spring, Jeong took "Privacy Through the Lens of Race" with Henry R. Silverman Professor Anita Allen, which focused on privacy laws and how they can either advance or exclude minority group interests.
"This class bolstered my conviction that privacy interests are significant and worth protecting, especially in our digital age. In my career, I hope to contribute to developments in privacy laws and regulations, with an emphasis on protecting minority groups from unnecessary surveillance and data collection," said Jeong.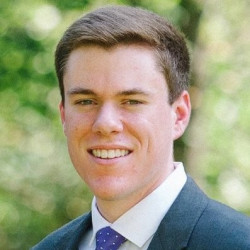 Weber will work with the Department of Justice's Antitrust Division in the Defense, Industrials, and Aerospace section, which is responsible for reviewing mergers and bringing civil antitrust enforcement actions in industries such as defense, avionics, industrial equipment, highway construction, mining, and waste.
"I hope to leverage my background in finance and economics to pursue a career in antitrust litigation after law school," said Weber. "I studied economics as an undergrad at Brown University and completed internships in college on the White House economic team during the Obama Administration, the U.S. Securities and Exchange Commission, the U.S. Department of Justice and private sector financial firms including Morgan Stanley. After graduating from college, I joined the White House economic team full-time where I was a research assistant for President Obama's Council of Economic Advisers (CEA) - a small group of economists tasked with providing the president with economic advice."
At the Law School, Weber is a member of the Vis international moot court team and the incoming vice president of finance for Penn Law mock trial.
CTIC is dedicated to promoting foundational research that aims to shape the way legislators, regulatory authorities, and scholars think about technology policy, intellectual property, privacy, and related fields. Through major scholarly conferences, symposia, faculty workshops, educational programs, and other activities, CTIC is committed to providing a forum for exploring the full range of scholarly perspectives on these issues. Learn more at CTIC's website.