#200 Using SpeedGrader in Canvas
October 03, 2013
The SpeedGrader in Canvas allows you to view all student submissions in one place. Some document assignments can be marked up for feedback directly within the submission. You can also provide feedback to your students with text or media comments.  Here is how to access the SpeedGrader:
1. Click on the Assignments tab in the course navigation menu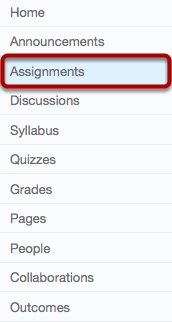 2. Click on the Assignment that you would like to use SpeedGrader with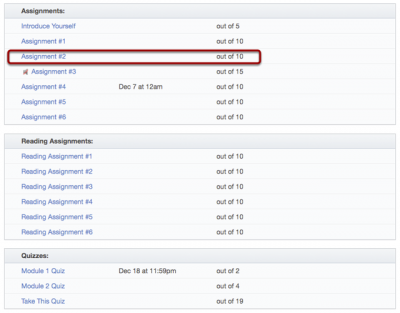 3. Click on the SpeedGrader link on the right side of the page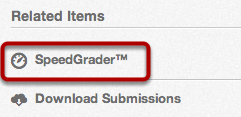 From within the SpeedGrader, you can: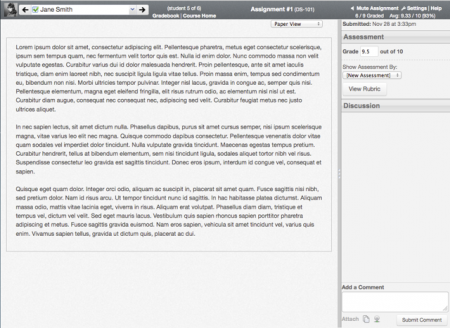 For more information on how to use the SpeedGrader, please see this Canvas guide.