Just Released – ProQuest Congressional!
September 12, 2012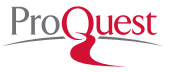 With a new academic year just beginning, changes inevitably arise. For journal students in particular, who wish to search for and obtain 
primary source Congressional publications
, LexisNexis Congressional has been the first choice for comprehensive, quick and easy access to full text PDF images. The database includes reports, documents, prints and hearings.    LexisNexis Congressional is a "must use" federal legislative history research tool.
With the November 30, 2010 sale of several LexisNexis products to
ProQuest LLC,
 and the subsequent product migration this summer, LexisNexis Congressional is now ProQuest Congressional.   While all the original publications remain the same, there are some
new features
such as faceted search results, which may be arranged by document type, committee, and agency.
To learn more about ProQuest Congressional, please check out the ProQuest
LibGuides
web page, where you can find a Quick Start Guide which
summarize
 content and search features.   Other LibGuides provide detailed and illustrative information on 
content
and
searching
.   You can even find You Tube 
video tutorials
, produced by ProQuest Congressional, covering basic and advanced searching.   
While a host of resources are available to guide you in using ProQuest Congressional, for more personal assistance, please be sure to stop by the reference desk.