Penn Law Team Takes 2nd place in LLM International Moot Court Competition at American University
April 14, 2016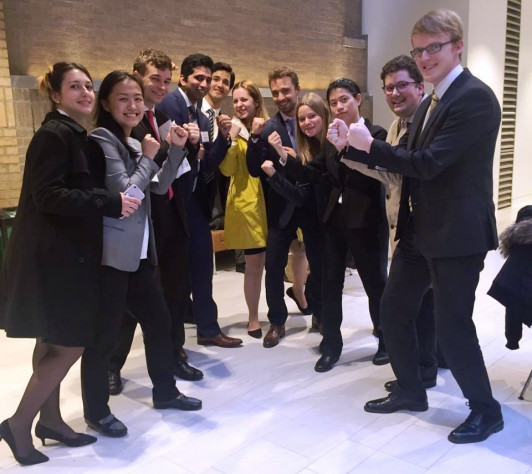 Congratulations to the team of Karan Kalia (Oralist), Phillip Scheibenflugh (Oralist), Angeles Femenia (Oralist), Heyi Coco, Yvette Lin, and Rolando Castellas who were runners-up in the Fifth LLM international Moot Court Competition. The competition was held from April 6-8 at the American University in Washington, D.C. 
Over twenty-five teams participated from over 18 schools. 
The team of Matteo Mariano, Damien Berruyer, Michael Podevyn, Aleksandra Dziki and Xin Liu, (Coach Anna Förstel) was the Best Scoring Team in the General Rounds. 
The team of Karan Kalia, Philipp Scheibenpflug, Rolando Castellares, Angeles Femenia and Heyi Qu (Coach Yifan Zhou) was Runner-Up. 
Both teams would also like to thank Prof. Adam Raviv for dedicating his time to prepare us for the oral hearing and Prof. William Burke-White.