A Dignified Death: Reflections on the Treatment of Prisoners and Compassionate Release
December 10, 2016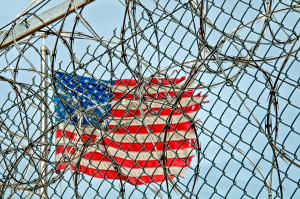 The United States is home to the world's largest prison population. Its treatment of prisoners has faced international criticism, but inhumane conditions persist. The United Nations Standard Minimum Rules for the Treatment of Prisoners require that medical services available in prisons be organized in close relationship with the general health administration of the community or nation, and that sick prisoners who require treatment by a specialist shall be transferred to civilian hospitals or specialized treatment centers. Lastly, the Rules require that the prison medical officer report to the director when continued imprisonment will injuriously affect a prisoner's physical or mental health. Conditions in U.S. prisons often fall far below these international standards, resulting in elderly, terminally ill, and disabled prisoners being held in inhumane environs.  
Penn Law 3L Hayley Winograd produced a documentary film with her colleagues Esther Clovis and Rodney Holcombe about compassionate release from prisons in Pennsylvania, as part of a Penn Law course on visual legal advocacy, taught by Professor Regina Austin. The following post contains Hayley's reflections on her documentary A Dignified Death:
"A Dignified Death" is a short documentary about compassionate release from Pennsylvania state prisons. The current compassionate release statute (also known as medical transfer) in Pennsylvania is ineffective and flawed on its face. The wording is arbitrary and ambiguous, and the requirements that terminally ill inmates must show in order to be released are quite burdensome.  It is nearly impossible to be released under the current statute. This is reflected in the fact that only 13 inmates have been released since 2009.
When I started Professor Austin's Visual Legal Advocacy course in September of 2015, she suggested different film topics – one being compassionate release. I immediately knew this was the topic I wanted to work on with my two colleagues, Rodney Holcombe and Esther Clovis. I was excited, and ready to start shooting. I had a vision. But first, we had to find interview subjects.
We were lucky to find various experts on the subject, such as lawyers, professors, advocates, and healthcare workers.  But what was most rewarding is the fact that we had the opportunity to interview two former inmates, Kenny and Michael, who had actually been released under the statute. They let us into their homes, their most intimate and personal of spaces where they would spend their last days on earth. They were eager to tell us their story. And though at times barely able to speak, these two men couldn't have been more articulate in talking to us about their experience of being terminally ill in prison, and how it felt to finally be home.
After almost a year of trying to get into a Pennsylvania state prison to film inside a prison hospice, our crew went to Laurel Highlands Correctional Facility to interview prison administration and prisoners. This gave us a chance to explore what death inside prison looks like, and how prisoners themselves see this experience.
After countless hours of editing, road trips to Coatsville, PA, and Somerset, PA, and hours of interviews and reading through transcripts, the final product was finally screened on November 9, 2016 at Penn Law's Fitts Auditorium. I had been working toward this day for a long time.
When I arrived that evening, I was surprised to see that various family members of the prisoners featured in the documentary had driven into Philly from all over just for the screening. At that moment it occurred to me that this film was not only an advocacy video, but also a deeply personal story that touched the lives of prisoners and their family members. This alone made the night special, and one I will never forget.
Our film was shown last in the festival, and I watched it for the 100th time with the rest of the audience, as they watched it for the first time. When the film ended after 27 minutes, there was a silence that immediately filled the room. I could feel the energy of everyone processing what they had just watched. I then heard a few people crying. I walked up to the podium with my colleagues to answer questions for the Q&A, and then there was an applause that filled the silence. This overwhelmed me with joy.
I am not a professional filmmaker – it's a hobby of mine. But, sharing this student film with a room full of people – family members of prisoners, prison administration, law students, professors – was truly humbling. That night – that moment — is one I wish I could hold on to forever.
Overall, "A Dignified Death" explores why the current compassionate release/medical transfer statute should be reformed through themes of economics, recidivism, comparison to other states, and of course, dignity.