The Importance of a Penn Law Global Education in Strengthening Democracy, Multilateralism, and Inclusive Institutions
By: Interview of Elise Kraemer L'93 by Associate Dean of International Affairs, Rangita de Silva de Alwis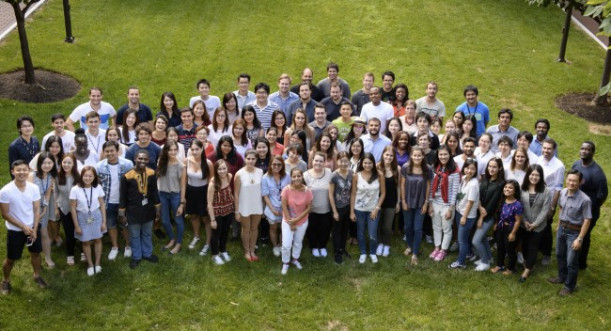 At this moment in history, with populism and nationalism on the rise, global legal education is more important than ever in addressing these global shifts and training international lawyers.    In an interview with Elise Kraemer,  Penn Law's  Executive Director of Graduate Programs, Rangita de Silva de Alwis, Associate Dean of International Affairs, raises questions of the importance of a Penn Law global education in strengthening democracy, multilateralism, and inclusive institutions.
Q: What is the distinctive importance of a global legal education in a new political era around the world?
A: The practice of law now expands past borders. Attorneys are regularly expected to understand local, national, regional and international legal, political and cultural issues to effectively counsel clients. Although we are seeing the rise of nationalism, the reality is that business and law will continue to be global.
Q: Why are Penn Law's graduate program and graduate students important actors in strengthening democracy,  inclusive institutions, multilateralism and diplomacy around the world?
A: Penn Law's LLM program attracts an incredibility diverse and talented group of attorneys each year. (We typically receive 1,300 to 1,400 applications from 75 countries for a class of 115 LLMs, typically from about 35 countries). Most of them are already practicing law in their home countries, many in private practice both at top international and regional law firms and in-house at multinational corporations. Others are in government, serving as diplomats, judges, and in high-level government positions, and still, others lead NGOs, both in full-time positions or in addition to their private practice. While at Penn Law, they learn from our world-class interdisciplinary faculty and also from one another and from the JD students, building lifelong personal and business relationships.
Penn Law LLMs typically return to their home countries where they continue as leaders in government, the judiciary, and NGOs.  Many others become partners in law firms and rise to the top positions in business. Regardless of their career path, the democratic, multicultural values that they absorb at Penn Law inform the decisions that they make for the rest of their careers, thus strengthening democracy,  inclusive institutions, multilateralism and diplomacy around the world.