Celebrating Women's History Month
March 01, 2019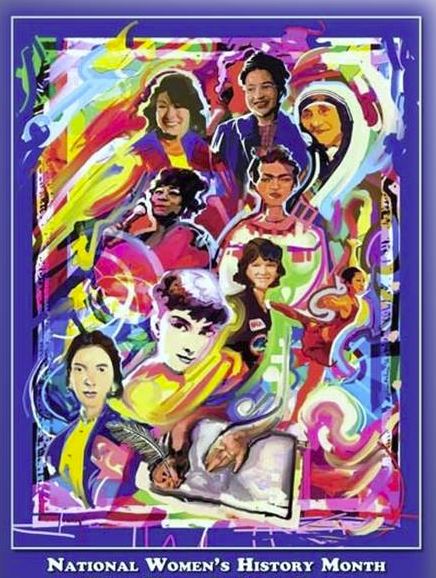 To mark Women's History Month, we present four extraordinary stories that change the public conversation. On a personal level, I celebrate the women who have made history and shaped my thinking: Radhika Coomaraswamy, Asma Jahangir, Hina Jilani, Mary Robinson, Martha Minow, Nancy Gertner, Hillary Clinton, Melanne Verveer, Deborah Rhode, Paula Johnson, and Phumzile Mlambo-Ngcuka.
I also celebrate the many men who have advanced women rights in general and supported me specifically.  My own mentors include my father, a constitutional lawyer, Neelan Tiruchelvam, one of Asia's legendary human rights lawyers, and Charles Ogletree, our nation's preeminent authority on race relations  At age 19, on my first day of work as the Research Assistant to Dr. Neelan, he gave me a copy of his classmate Roberto Unger's "Knowledge and Politics" and then scheduled time with me to discuss it on a bi-weekly basis. When he was assassinated by terrorist forces at age 55, Roberto Unger wrote about the friend he lost; those words remain important truths to hold close during Women's History Month:
 "We are, wrote Schopenhauer, like porcupines wounding one another with their spikes when they huddle together against the cold, freezing when they separate, and moving restlessly, back and forth, between closeness and apartness. They look for the middle distance."
Neelan recognized the need for the middle distance, not as the end, but as the beginning. From separation and protection would come self-possession, strength, and, from strength, magnanimity. Neelan's genius was to imagine the otherness of other people.
His craft was to strike the compromises and to build the institutions that would reconcile people's claims to develop, collectively, the otherness they have and want."
Later, I met Charles Ogletree who played an enormous role in my future development, co-authoring papers with me, speaking together at major public events, and caring for my family, even speaking at my then 13-year-old son's middle school at 7 AM in the morning.  His last email to me before Alzheimer's took over was: "Never ever stop doing work that inspires. Go all the way, my child!"
At Penn Law, I am fortunate to have a Dean who supports my work as Senior Advisor to Phumzile Mlambo Ngcuka, the Executive Director of UN Women. It is because of his encouragement that I partner with the Under-Secretary-General on an important study on the ways in which leadership and innovation are advancing inclusion and sustainability by accelerating the Sustainable Development Goals, the most ambitious transformative vision for the 21st century.