Reflections on Toni Morrison
By:
Rangita de Silva de Alwis
Associate Dean of International Programs, 
Fumnanya I. Ekhator L' 20,
Leah Wong L' 18,
Sophia Gaulkin L' 20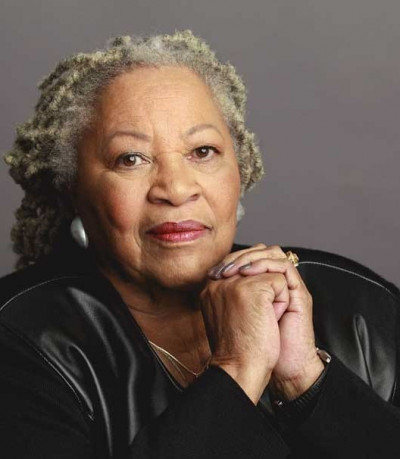 At a time when we mourn collectively as a nation for the senseless loss of life due to gun violence and violent extremism, we are faced with the loss of the nation's master storyteller- Toni Morrison. Her writings pierce our heart like no other work of art or literature. Penn Law students write about the way they read her.

Rangita de Silva de Alwis
Associate Dean of International Programs
"'If you can only be tall because someone else is on their knees, then you have a very serious problem.'  These are the words of Toni Morrison speaking on the impact of racism, not on those discriminated against but on the racist.  These words ring true today, and are relevant not only to racism but to all the isms and phobias that continue to plague this world today: racism, sexism, classism, homophobia, transphobia, islamophobia, xenophobia, and others.  Toni Morrison was the voice of a people, a generation, and an era, but she was also a visionary far ahead of her time.  She dared to tell the stories of black Americans without fear or apology, at a time when both were demanded and expected as a tax on black personhood.  She will be remembered not only as an author, a thought leader, and an unparalleled voice, but also as a national treasure and hero."
Fumnanya I. Ekhator L'20

"As I think about the loss of my favorite author, one who has shaped views of the world, humanity, and myself— I think most about something she said in one of her most recent works. 
'Our past is bleak. Our future dim. But I am not reasonable. A reasonable man adjusts to his environment. An unreasonable man does not. All progress, therefore, depends on the unreasonable man. I prefer not to adjust to my environment. I refuse the prison of 'I' and choose the open spaces of 'we'.' -Toni Morrison, "Mouth Full of Blood" 
"From Beloved and The Bluest Eye forcing me early on in high school to reckon with the evils we have to try and undo in this world, to Song of Solomon and Sula empowering me up to rise up as the bravest, most generous version of myself in my growing pain years of college— I am deeply sad to know there won't be any more written works by Toni Morrison. But I am also grateful there is much more to read and reread as her legacy exposing and capturing power, freedom, and love like no one else could will be forever eternalized."
Leah Wong L' 18
"Toni Morrison's death is a tragic loss for the world. Her works—crushingly powerful, poetic, and disruptive—captured overlooked realities and silenced voices. Her writing expanded and, with each generation of readers, continues to expand the language for identifying injustice and our capacity for change. Her monumental legacy as a literary and civil rights figure will not be forgotten."
Sophia Gaulkin L'20