Sparer Symposium 2018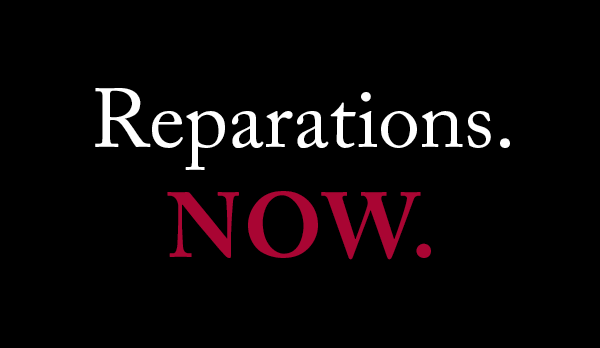 The year's symposium will focus on reparations: legal and community activists' struggle to get accountability for past crimes and enduring legacies of harm. The Reparations movements, both historical and modern, reflect a growing consciousness that today's most powerful nations and institutions were constructed through the commission of grave and inhumane crimes. We will examine what kinds of harm get redress, who should be held accountable, and how to confront a legal system that may be ill-equipped to deal with foundational crimes against humanity. Join us in exploring the many facets of reparations through film and discussion and add your voice to this conversation.
The event will be streamed here.
Symposium Schedule
Thursday, January 18, 2018
6:00 PM "The Price of Memory" Film Screening
Friday, January, 19, 2018
8:30 AM Continental Breakfast and Registration
9:00 AM-9:30AM Opening Remarks   
Theodore Ruger, Dean and Bernard G. Segal Professor of Law
Dorothy Roberts, George A. Weiss University Professor of Law and Sociology and the Raymond Pace and Sadie Tanner Mossell Alexander Professor of Civil Rights
9:30 AM-11:00AM Panel 1: Building the Ivory Tower: How Institutions Benefited
1.5 substantive
Ari Merretazon, N'COBRA Philadelphia Chapter Male Co-chair
Sharon Murphy, History Professor at Providence College
Sandra Green Thomas, President of the GU272 Descendants Association
Carlton Waterhouse, Director of the Indiana University Robert H. McKinney School of Law  Environmental, Energy and Natural Resources Law Program
11:00 AM-1:00PM Panel 2: Repairing Harm: Facing Truths and Seeking Redress
.5 ethics, 1.5 substantive
Esther Anne, Co-Director of Maine-Wabanaki REACH
Mariame Kaba, Founder and Director of Project NIA
Shubra Ohri, Attorney at the People's Law Office
1:00 PM-1:30 PM Lunch & Gallery Viewing
1:30 PM-3:00PM Panel 3: The Caribbean Claim for Reparations
.5 ethics, 1 substantive  
José Francisco Ávila, Chairman of the Board of the Garifuna Coalition USA, Inc.
Natsu Taylor Saito, Law Professor at Georgia State University College of Law
Verene A. Shepherd, Director of the Centre for Reparation Research at the University of the West Indies    
3:00 PM-4:00PM Keynote Address: The Black American Claim
1 substantive
Nkechi Taifa, Human Rights Lawyer
 4:00 PM Reception
This program has been approved for 5.0 substantive and 1.0 ethics CLE credits for Pennsylvania lawyers. CLE credit may be available in other jurisdictions as well. Attendees seeking CLE credit should bring separate payment in the amount of $240.00 ($60.00 public interest/non-profit attorneys) cash or check made payable to The Trustees of the University of Pennsylvania.
Description
At the heart of TPIC's public interest program is the annual Sparer Symposium planned by the Toll Public Interest Scholars each year. The Symposium brings together legal academics and practitioners to provide insight into the dynamic relationship between scholarship and practice in the area of poverty law, merging theory and practice. Students and alumni attend panels and meet with speakers, delving deeply into important issues of our time.
History
Sparer's work combined a passionate concern about the poor with intellectual rigor and a profound conviction that the problems of poverty are solvable.           
In 1983, he founded Mobilization for Youth Services, the first neighborhood legal services program and then the Columbia Center on Social Welfare and Policy and Law, the first national support center for legal services. In 1984, the first Sparer Symposium was organized.