Sparer Symposium 2021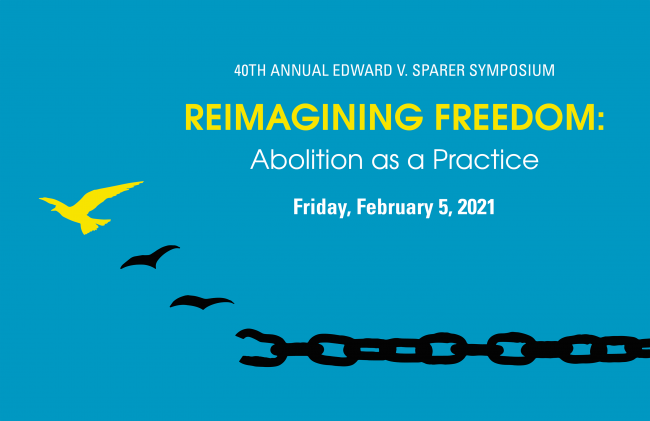 Friday, February 5, 2021
Time: 8:45 a.m. - 4:30 p.m. EST
Location: Zoom
This year's conference will explore abolitionism as a framework and value system that, when practiced broadly, can not only dismantle the carceral state but also change how we conceptualize and experience freedom in all segments of society. We will investigate how systems maintain racial dominance and control and then reimagine societies that are free of state surveillance and punitive norms by providing practical ways to utilize abolitionist thinking. This symposium will take the form of moderated panels on abolitionism and activism as they relate to housing, the child welfare system, immigration, and prisons.
Agenda
This program has been approved for 7.0 total CLE credits (4.0 substantive credits and 3.0 ethics credits) for Pennsylvania lawyers. CLE credit may be available in other jurisdictions as well. Attendees seeking CLE credit should make a payment via the online registration link in the amount of $140.00 ($70.00 public interest/non-profit attorneys). In order to receive the appropriate amount of credit, passcodes provided throughout the program must be noted in your evaluation form.
Penn Law Alumni receive CLE credits free through The W.P. Carey Foundation's generous commitment to Lifelong Learning.