Anniversary Events
The celebration of public service will continue throughout the academic year, from orientation to graduation.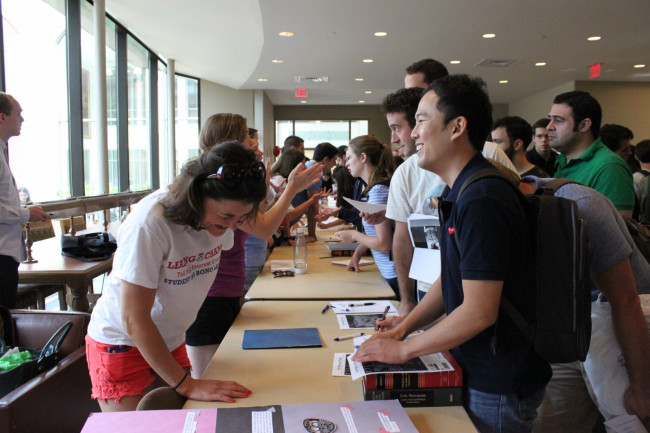 Students Chat at the 2014 Pro Bono Sign Up Fair
Selected events include:
August 26–28, 2014: TPIC sponsored service events during 1L orientation week.
October 20, 2014: TPIC is hosting a distinguished panel of lawyers to discuss service as part of National Pro Bono Week.
November 14, 2014:  The 34th Annual Edward Sparer Symposium focused on technology and justice – Law 2.0: Progress & Challenges for Justice in the Digital Age
February 23, 2015 through February 28, 2015: Public Interest Week celebrates the power of public service.
April 15, 2015: The annual public interest recognition event celebrates service accomplishments through the year.
May 17, 2015: Penn Law's graduation provides an opportunity to close out the year by looking ahead to the future of service for graduates.