Staff Spotlight Series: Evan Silverstein
December 15, 2020
With more of us working and learning from home and more patrons engaging with the library through virtual services and online resources, we are starting a monthly Biddle staff spotlight series to get to know the people behind the library.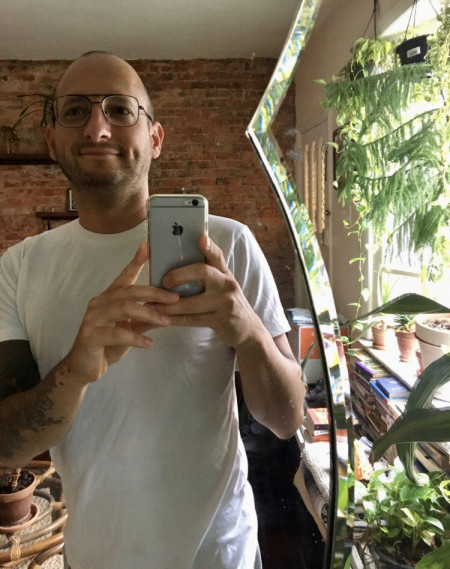 The Essential Questions

What is your role and how long have you been working at Biddle?
I'm the "glue guy" of the reference department. When I'm not answering virtual or in-person reference question, I'm brought in to assist the librarians on research projects as needed. I'm also a bluebook specialist; I help faculty get their footnotes ready for publication. I just celebrated my 10 year anniversary at Biddle this past Halloween.
What had helped you adjust to working from home?
The extra sleep since I don't have to commute :)
What book/s are you reading right now?
Luminous Emptiness: Understanding the Tibetan Book of the Dead


Lightning Round
Cats or dogs? BOTH
Fiction or non-fiction? BOTH
Comedy or horror? BOTH
Sweet or Savory? BOTH
Coffee or tea? BOTH
Wildcard Qs
Where did you grow up?
Atlanta
Where did you work before your time at Biddle?
The Free Library of Philadelphia
Do you listen to any podcasts?
The Duncan Trussell Family Hour
What are your passions outside of work?
I teach yoga and meditation.