University of Pennsylvania Carey Law School joins Harvard Law to nominate Deborah Rhode for Margaret Brent Women Lawyers of Achievement Award
February 05, 2021
The University of Pennsylvania Carey Law School, together with Harvard Law, celebrates the legacy of the late Deborah Rhode with the nomination for the Margaret Brent Women Lawyers of Achievement Award. The award, established by the ABA Commission on the Status of Women in the Profession, recognizes and celebrates the accomplishments of women lawyers who have inspired other women lawyers.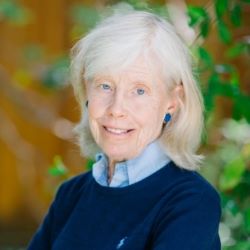 Rhode, the Ernest W. McFarland Professor of Law and director of the Center on the Legal Profession at Stanford University, was a world-renowned scholar in the study of legal ethics and a lifelong advocate for women, people of color, and other marginalized groups not only in the legal profession, but society as a whole. She died on January 8, 2021 at the age of 68.
The nomination was led by Rangita de Silva de Alwis, Senior Adjunct Professor of Global Leadership at the Law School and nonresident leader in practice at Harvard's Women and Public Policy Program (WAPPP), and David Wilkins, Kissel Professor of Law at Harvard Law School.
In the nomination letter, de Silva de Alwis emphasizes the importance of Rhodes' pioneering scholarship in equity, diversity, and inclusion.
"The power of Deborah's work lies in the fact that it impacts women in the US embarking on careers in law, politics, management, and academia as well as women striving to find a seat at the table on boards," de Silva de Alwis wrote. "Running parallel to this American narrative is her international impact: the way in which her deeply humanistic vision of the world affected women in different economies in far corners of the world."
In 2017, de Silva de Alwis spearheaded the Global Women's Leadership Project as well as the Women, Law & Leadership Lab, which is structured around some of Rhode's writings through which students critically examine the model of women lawyers as statesmen and leaders in the world.
In the letter, de Silva de Alwis highlights the sentiments of her student Dana Dyer L'22.
"As a Black woman, reading Deborah Rhode's articles made me feel seen and more included in the fight for vitiating gender sidelining and discrimination for all women in the workplace," Dyer wrote. "Deborah Rhodes not only made it apparent to discuss the obstacles women of color face, but also highlighted people of color who were courageous and impactful leaders, committed to making a change. This empowered me to continue the fight in honor of their legacy. Thank you, Deborah Rhode."
Rhode, who would have celebrated her 69th birthday on January 29th, is often referred to as the nation's most frequently cited legal ethics scholar and a pioneering founder of the study at large. She authored more than 30 books and 200 articles, with a prime focus on advocacy, access to justice, reshaping the legal profession, and pro bono service.
"Professor Deborah Rhode had an immensely important impact on the academy and the broader contours of American Law, and through her scholarship and mentorship advancing women's leadership and equality in the law has deeply influenced teachers and students," wrote Ted Ruger, Dean and Bernard G. Segal Professor of Law. "Her work remains central to all of us who teach and write about professional ethics, and her specific role in lending her expertise and vision to help launch our pathbreaking Women, Law & Leadership program was inspirational to both faculty and students here."