2021 Commencement Speakers
April 07, 2021
The 3L Class Officers and Dean Ted Ruger are pleased to announce that the 2021 virtual commencement ceremony will feature two distinguished speakers: Hon. Ketanji Brown Jackson and Abby Huntsman.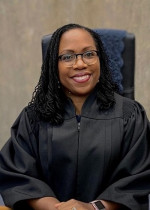 Judge Ketanji Brown Jackson currently serves on the United States District Court for the District of Columbia and was recently nominated to the Court of Appeals for the District of Columbia Circuit to fill the seat of now-Attorney General Merrick Garland. As I noted in my statement of support for her recent nomination, Judge Brown Jackson has a deep respect for both the rule of law and the people impacted by her rulings. A former public defender and member of the U.S. Sentencing Commission, Judge Brown Jackson brought to the federal bench her commitment to ending sentencing disparities and promoting equal justice for all.
Among Judge Brown Jackson's many notable opinions, perhaps most prominent was her 2019 decision in Committee on the Judiciary of the U.S. House of Representatives v. McGahn, in which she ruled that even senior-level presidential aides do not have absolute immunity from congressional subpoena. In that opinion she emphasized, "Presidents are not kings… . Rather, in this land of liberty, it is indisputable that current and former employees of the White House work for the people of the United States."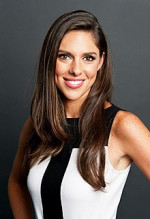 Abby Huntsman is an award-winning broadcast journalist whose work has spanned multiple media outlets. Most recently, Huntsman was co-host of the daytime talk show, The View. Previously, she served as an anchor and reporter as well as host of Fox & Friends and host on MSNBC and NBC News. A 2008 graduate of Penn, she is also the daughter of former presidential candidate and U.S. Ambassador to both China and Russia Jon Huntsman, and she worked on his 2012 presidential and 2020 Utah gubernatorial campaigns as a media adviser and consultant. Huntsman was named one of Forbes 30 under 30 in media in 2013.
At a time when the intersection between the rule of law and an informed public has never been more important, I am thrilled these two esteemed speakers will be able to bring their unique perspectives to our graduating class. I look forward to welcoming them virtually to our ceremony on May 16 and to celebrating the Class of 2021's remarkable achievements.