Staff Spotlight: Jen Fisher
April 23, 2021
With more of us working and learning from home and more patrons engaging with the library through virtual services and online resources, we are starting a monthly Biddle staff spotlight series to get to know the people behind the library.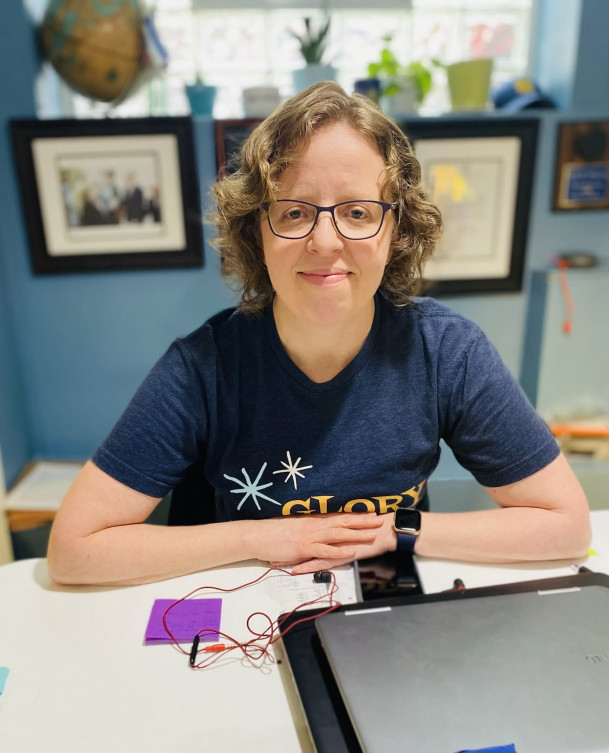 The Essential Questions
What is your role and how long have you been working at Biddle?
I am the Acquisitions Assistant. Basically, I order and receive the books. I've been at Biddle for about seven years.
What had helped you adjust to working from home?
I try to stick to a schedule as much as possible. Having a routine helps to keep work from intruding on my personal life and vice versa.
What book/s are you reading right now?
I recently finished I, Tituba, the Black Witch of Salem by Maryse Condé and it was excellent. It's historical fiction based on the few known facts about Tituba, who was the first woman accused of witchcraft in Salem.
Lightning Round
Cats or dogs? Cats
Fiction or non-fiction? Both
Comedy or horror? Comedy
Sweet or savory? Sweet
Coffee or tea? Tea
Wildcard Qs
Where in the law school would the Penn Law community most likely find you hanging out?
If I'm not at my desk, I'm probably in the courtyard enjoying the fresh air and sun.
Are you taking or have you taken any classes at Penn?
I'm slowly working on a Masters in Liberal Arts, but I didn't take a class this semester. The last class I took was Race and Gender in US Medical History and it was so interesting that it will probably play a big part in my capstone project.
What is the last television series you binged?
The Crown
If you would meet anyone, living or dead, who would it be and why?
This is a great question and I spent way too much time thinking about it. I'm going to say Lee Harvey Oswald, so we can all find out definitively what happened with the Kennedy assassination. It's not something that I'm particularly interested in, but it would be fascinating to know how it really went down.
What is your favorite reference question or most memorable library experience?
Prior to the pandemic, I would come into work at 7:30 and there would already be students in the library. I see how hard they work and I'm proud of them and I'm happy that we are helping them achieve their goals, even if it's in a small way.