Mira Baylson L'08 balances her Big Law billables with a parallel pro bono workload
June 21, 2021
When COVID-19 began rapidly spreading across the United States, Jeremy Rodriguez had already served more than 17 years of a 20-year sentence for drug dealing and illegal firearm possession. Rodriguez spent most of his time in a large room of 140 inmates and slept in a triple bunk bed at the federal prison in Elkton, Ohio. The prison commissary, the only source for purchasing soap, was closed, and inmates shared an unsanitized thermometer. Even worse, the virus had already arrived on the premises.
Rodriguez was a model inmate who suffered from diabetes, high blood pressure, and liver abnormalities, all of which increased his risk of dying from the COVID-19 virus.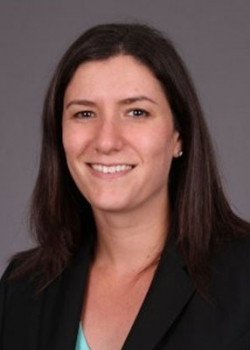 At the end of March 2020, Mira Baylson L'08 secured his compassionate release, which was a highlight of her legal career. The First Step Act, enacted in 2018 to allow reductions in federal prison sentences for an "extraordinary and compelling reason," played a pivotal role.
"I can't tell you how wonderful it was to call [Rodriguez's] wife and tell her the good news," Baylson told law.com's The Litigation Daily.
For several years, Baylson has kept an active pro bono workload that parallels her billable work at Big Law firms, where she has focused on white collar defense and investigations along with complex litigation and class actions. She joined Cozen O'Connor last June from Akin Gump.
Big Law attorneys "have a responsibility to engage and help people who need legal counsel but are unable to pay for it," Baylson said. "One of the things that matters for me in pro bono work is ensuring that I am helping someone protect themselves against some form of legal invasion that they otherwise would have no recourse against."
She is also particularly proud of another pro bono case that led to the April 2017 release of Norman Bryant, who spent 32 years in prison following a juvenile conviction of second-degree murder. In 1985, when Bryant was 15, he had joined his older brother and a friend to burglarize what they thought was an empty house in West Philadelphia. His brother went upstairs and found the owner, an 82-year-old woman present. He ran back downstairs and left the house with Bryant and their friend. The owner died of a heart attack later that day. Her death turned their attempted burglary of an empty house into murder charges.
Bryant's original sentence was life without parole, but in 2016, in Montgomery v. Louisiana, the U.S. Supreme Court declared unconstitutional automatic juvenile life without parole sentences. As a result, most states, including Pennsylvania, retroactively resentenced juvenile lifers. Bryant was resentenced to 30 years to life in prison and became eligible for parole.
Baylson emphasized that Bryant, a model inmate, never intended to harm anyone that fateful day.
"Being able to participate in getting him released was one of the most important things I've ever done in my life," she said. "It was truly a wonderful moment."
Baylson built a strong foundation of pro bono service during her time at the University of Pennsylvania Carey Law School, where she worked on prisoner education and reproductive rights student pro bono projects. As the Law School's first recipient of the Langer, Grogan & Diver Fellowship in Social Justice, she helped develop Philadelphia's Project Dawn Court, which is dedicated to helping sex workers navigate the criminal justice system.
She currently serves on the boards of the Pennsylvania Innocence Project and the Public Interest Law Center. In December 2020, Baylson was elected to the American Law Institute.
At present, Baylson is working on two ACLU cases pending in federal court in Pennsylvania involving Latinx individuals (or those perceived as Latinx) who were improperly detained by police as part of an unauthorized immigration investigation.
"I feel very privileged to have the opportunity to do cutting-edge work for both my (Cozen) clients and also for pro bono clients," Baylson said. "It's the best of both worlds, for sure."
This feature is part of a series Penn Law Journal has collected about alums who work hard to fight for Civil Rights in our communities. More information about alumni events and programming can be found on the Penn Alumni homepage.