Law360.com Now Available!
October 13, 2014
Penn law faculty, current students, and staff now have access to Law360.com as part of our subscription to Lexis Advance! Law360.com is a popular and useful resource on current legal issues.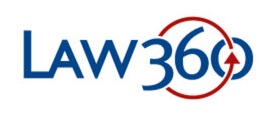 How to access Law360.com:
If you are on campus, you should be able to connect automatically. The University of Pennsylvania icon should appear in the upper right corner.
If you are off-campus, go to the Search Center record: https://biddle.on.worldcat.org/oclc/437010568
To sign up for newsletters, click the area of interest (e.g., Appellate, Energy, etc). Then click the Newsletter icon and enter your Penn Law email address.
Law360.com can also be searched and accessed via Lexis Advance.