Women's History Month at Biddle
March 10, 2017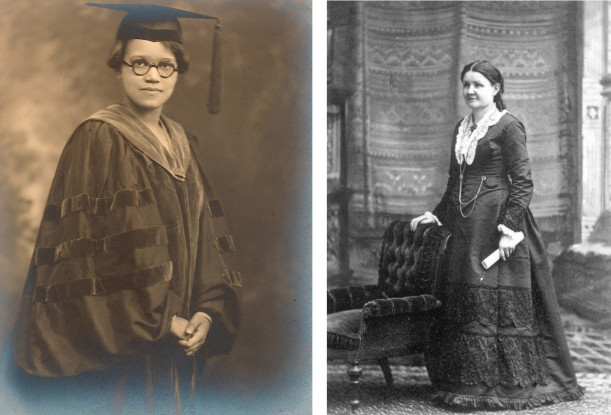 In recognition of Women's History Month, Biddle Law Library acknowledges the struggles of women lawyers in taking their equal place, and honors their contributions to US history, with special displays on the main floor of the library.

A curated collection of books, academic articles, news items and legal material, documenting the lives and achievements of women pioneers in U.S. law, is open to browsing on the book display shelves beside the computer lab. Thanks to the generosity of the University of Pennsylvania's University Archives, and Biddle's own archival collections, original and reproduced historical items are on view in the display cases in Biddle's entryway and at the base of the Tanenbaum stairs across from Career Planning & Placement.

The displays make special note of distinguished Penn Law alumnae Carrie Burnham Kilgore and Dr. Sadie Tanner Mossell Alexander, as well as other notable women from Penn Law's history. New banners featuring Carrie Kilgore and Sadie Alexander have been hung in the entryway for the entire month in honor of Penn Law's history-making women.